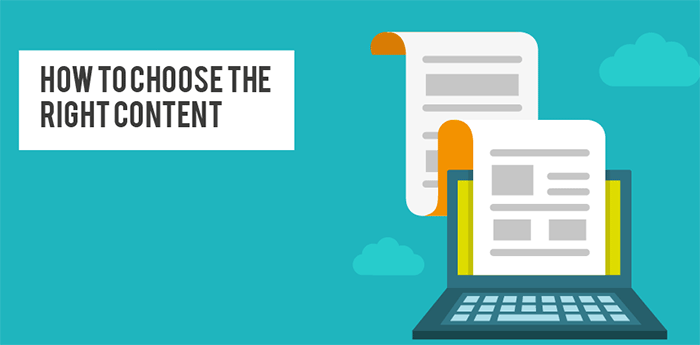 If you want to know whether your marketing efforts are truly working, quit focusing on things like Facebook likes and Twitter followers, says Scott Baradell, president of inbound marketing agency Idea Grove – these analytics are outdated and not especially useful.
Ultimately, Scott says the only metrics-related questions that really matter are:
1. Are you driving traffic to your website?
2. Are you engaging that traffic in a way that builds email lists and other avenues for nurturing?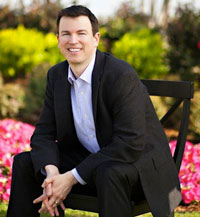 3. Are you converting enough of that traffic into business to make all of your efforts worthwhile?
SEE ALSO: 4 Deadly Sins of Content Marketing
Scott recently checked in with us to offer more of his marketing and PR insight – including how to choose the content you post and what not to do on social media – as well as share which brands and sites he thinks are making the smartest and most innovative choices. Read on:
Tell us about Idea Grove…what services do you offer? Who should be using them?
Idea Grove is a PR-driven inbound marketing agency. We exclusively serve B2B technology clients – across the United States and around the world. Today, nearly two-thirds of B2B technology buyers conduct their own research online and then contact a vendor, rather than the other way around. At Idea Grove, we've organized our PR and marketing services to help our clients reach these buyers efficiently and with consistency in brand messaging and quality of content.
What sets Idea Grove apart from other PR and marketing firms out there?
We have a broad range of competencies that we bring to bear for a highly focused market niche. Though we are a small firm, I would argue that no other PR agency in the country is better equipped to help enterprise software and B2B technology companies grow their online visibility and authority and, ultimately, to grow their businesses. We like to think we excel at everything we do – but how we integrate our services is truly our secret sauce. It's what makes the sum greater than the parts.
How were you able to grow the audience to your Media Orchard blog?
I started the blog way back in February 2005, when the universe of PR and marketing blogs was significantly smaller. It was more of a community then – I made friends with people like Steve Rubel, Kami Huyse, Ann Handley, Todd Defren, Shel Israel, Shel Holtz, Brian Solis, Brian Clark, Geoff Livingston and many others who have gone on to be national speakers and thought leaders in social media. I think for this group, the Media Orchard blog was originally mostly comic relief. I just had fun riffing on whatever came to mind – media, celebrities, politics – and it got good word of mouth and took off. Since then, it's become more of a mainstream marketing blog, authored by members of the Idea Grove team. The team produces great content.
What are some of your favorite digital publishers – sites you find yourself returning to over and over because of great content, design or a fresh perspective?
Brian Clark's blog, Copyblogger, and Ann Handley's MarketingProfs are two of the sites I respect the most. I'm really pleased with what Idea Grove's own Taylon Chandler has done with Bikini Marketing, a site we created for millennial marketers.
In a digital space that is constantly competing for eyeballs – what should websites be doing to grab and hold their audience's attention?
The key is focus and consistency. It's never been more important to clearly identify the audience you're trying to reach before you ever start designing a site or publishing content. While market/audience research is still a hard sell for many B2B marketers, it has never been a more worthwhile investment.
What should sites be thinking about when deciding the type of content to publish?
Start with two data points:
1. What your brand's goals are;
2. What your audience wants to read/see/hear/feel.
Then connect the dots with an editorial strategy that serves both you and your audience in equal proportions.
How can sites use social media more effectively? What practices do you see that make you cringe? Which brands do you think leverage their social klout the best?
Nothing is more cringe-worthy than insensitive attempts at newsjacking, as we witnessed upon the recent death of Robin Williams and almost any other public tragedy. A lot of brands are doing good things; on the B2B tech side, I've liked what Google has done to promote Google Enterprise. I like how IBM has empowered its people to contribute to a wide variety of sites and forums, including competitor blogs in some cases. I'm also proud of the community CA Technologies has built around service virtualization with Idea Grove's help.
What are some of your favorite tried-and-true marketing techniques – principles that stand the test of time no matter what technology you have on hand?
For B2B technology brands, thought leadership marketing never goes out of style.
What innovations or trends in online marketing are you most excited about these days? Why?
I'm most excited about the merging of paid, owned and earned media into integrated strategies that move the needle for B2B brands online. "Integrated marketing" has been a buzzword forever, but now we're seeing the marketplace demand that marketing departments and agencies truly walk the talk.