For small newspaper publishers, native content is like a catch-22 in reverse. It doesn't look like an advertisement, so readers keep reading. And because readers tend to enjoy it, native ads generate vital revenue. That's a big departure from the public's usual ad-blocking nature. It's part of the reinvention of newspaper revenue in the 21st century, and it works for independent publishers, too.
Native ads have existed for quite a while. You've probably read or participated in a native ad and only later realized it wasn't an article. But until recently, the line between valuable content and deception was a bit fuzzy.
Buzzfeed is famous for native content. Their recent political headline generator hit the spot for a nation that's weary from so much campaign nonsense. But look closely, and you'll see it was sponsored by Snapple.
The key appears to be a 180-degree shift away from sleight of hand advertising and toward building authentic value. A 2014 Contently study showed that most college educated readers don't trust sponsored content. But that's an indictment of ad quality. Nearly one-quarter of readers read through native ads, according to the study, so local and independent publishers have an audience to build on.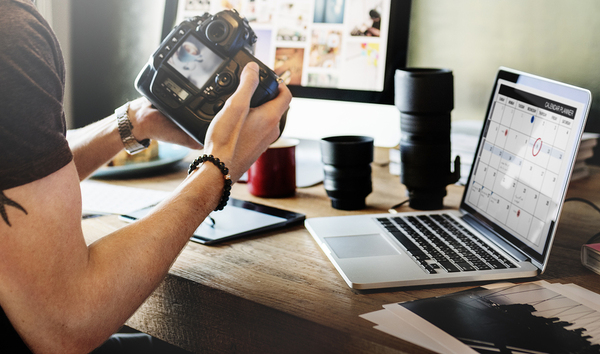 The Local Angle Could Improve Native Content Results
Major publishers such as the New York Times might have some manpower advantages, but independent publishers enjoy another angle. Local publishers have a tight connection with the communities they serve, which can translate to trust.
The Times has the resources to build strong native content. Their 2014 paid post about women inmates resonated with fans of the Netflix show, Orange is the New Black. It also capitalized on the surge in awareness of the American prison system's flaws. The wildly popular content was sponsored by Netflix.
Some industry leaders called it the "Snowfall of native advertising." That's quite a compliment, considering the warm reception that piece of beautiful, interactive journalism received in 2012. The unique tie that independent publishers have with their target audience opens the door for creative, valuable content at many different levels.
News Media Alliance talked with Mike Orren, president of Speakeasy, about the native angle for small publishers. He said, "Native content is not about a quick payoff." It's about the long term. "We're not selling the client," he explained, using the example of native ads for a home decorator company. Instead, he would write native content about popular paint colors with the company as the sponsor.
Social Media Makes Native Content Sharable
How many times have you clicked on a funny Buzzfeed link at Facebook or on Twitter? Their brand of native content is highly sharable. And of course, shares drive in more ad hits.
Social media works for publishers of every size, but it's especially important for smaller, independent publishers with a smaller marketing budget. It helps build the thriving community that's so characteristic of top indie newspapers. It's a brand builder, and it's ideal for content marketing.
Native content lends itself perfectly to the community voice nature of small publishers. But AsQuadrant cautions: keep it relevant. It's easy to slip into the gray area where native advertising looks like something else, and that can backfire in a hurry.
Like many evolutions in publishing and other industries, it takes a while to get native content right. Some unscrupulous publishers have capitalized on how easily advertising can look like a column. But serious publishers see the good and toss the bad out the window. There's an appetite for native content. When it's genuinely valuable to the reader and doesn't wear an editorial mask, readers tend to pay attention.
Native advertising is less intrusive. And intrusion is what turns off so many readers. For mobile users, ad intrusion that slows everything down is especially annoying. It eliminates the convenience that readers expect from mobile.
Trusted Media Brands says marketers like it for its high level of user experience. Ad agencies like native because it gives an "authentic brand voice." And readers like that it doesn't bog down page load time and hog data.
For small publishers, native content is another way to connect with the community, offer something relevant and grow a vital revenue stream. Done well, it gives everyone something of value.
Local businesses that matter to your readership might be accustomed to static ads. But native content helps them (and you) build a thought leader reputation. That breeds trust. And trust is one of the many reasons why independent publishers resonate with their readers in the first place.
Native content weaves in with other advertising strategies, such as hosting an online job board, in the never ending revenue conversation. Learn more about how publishers bring in vital ad revenue with our webinar: The Emergence & Impact of Programmatic Advertising on Recruiting