Though The Conference Board Employment Trends Index (ETI) dropped slightly in March, the index still stands at 111.20 – a 3.7% increase from last year. What do these numbers mean? Despite the bump in March, we are still on an overall upward trend for job growth.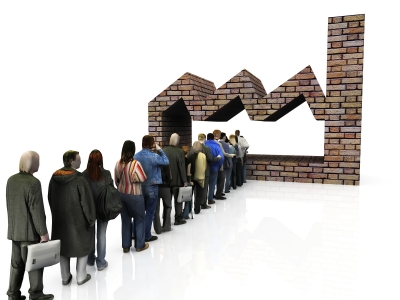 The Conference Board's April post states:
"Despite the decline in March, the Employment Trends index is still signaling moderate job growth in the coming months," said Gad Levanon, Director of Macroeconomic Research at The Conference Board. "The current trend suggests faster growth than the disappointing increase of 88,000 jobs in March. At the same time, 200,000 new jobs per month in the current economic environment is not in the cards either."

Carol Courter | The Conference Board
The Conference Board posts these number on the Monday following each Friday release of the Bureau of Labor Statistics Employment Situation report. The Employment Trends Index aggregates eight labor-market indicators:
Percentage of Respondents Who Say They Find "Jobs Hard to Get" (The Conference Board Consumer Confidence Survey®)
Initial Claims for Unemployment Insurance (U.S. Department of Labor)
Percentage of Firms With Positions Not Able to Fill Right Now (© National Federation of Independent Business Research Foundation)
Number of Employees Hired by the Temporary-Help Industry (U.S. Bureau of Labor Statistics)
Ratio of Involuntarily Part-time to All Part-time Workers (BLS)
Job Openings (BLS)**
Industrial Production (Federal Reserve Board)*
Real Manufacturing and Trade Sales (U.S. Bureau of Economic Analysis)**
For more information, visit The Conference Board.