If you have a trade publication website, audience and network building strategies should be built into all the online platforms you use including YouTube, Facebook, Twitter and email.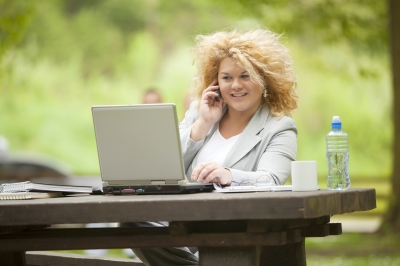 You have to consistently make it easy for social media visitors to access and subscribe to all of your offerings. For example, make it easy for Facebook visitors to follow you not only on Facebook, but also on Twitter, YouTube, your blog and by email. Give your email subscribers an easy way to follow your account(s) on Twitter, Facebook, YouTube and so on. Visitors don't often subscribe the first time they encounter your content, but when they see the opportunities consistently, they're more likely to take the plunge.
Resist the temptation to stray too far off-topic in your social media postings. While it's important to remain respectful (by, for example, postponing Tweets about a fun contest when the entire Twitterverse is caught up in a major humanitarian catastrophe), in general you should stay on-topic across your social media channels. Know what you want your organization to be known for and develop relevant content across all social media platforms.
There's Nothing Wrong with Simply Asking
Keep in mind that while you don't want to bombard every social media platform with constant requests for subscriptions, there's nothing wrong with asking. Every once in awhile, you might include a Tweet or Facebook post saying basically, "Hey, we have this terrific trade publication that could be of benefit to you, and you should consider subscribing."
Gaining YouTube Subscribers
It's easy to include a simple call to action in your organization's YouTube videos and to direct viewers to the "Subscribe" button that's just above the video. Some people and organizations on YouTube use Annotations (which look like sticky notes pasted onto videos) to prompt viewers to subscribe. Be careful, though. There are plenty of people on YouTube who abuse Annotations and some viewers react negatively to them. Use Annotations sparingly. Adding a YouTube widget to your blog is a way to cross-promote your YouTube channel on your blog, or you could install a YouTube Subscription Widget in your blog's sidebar.
Engaging Facebook Followers More Effectively
Facebook users tend to respond more to questions designed to create thought-provoking discussions. You can ask questions relevant to your trade on your Facebook page and engage with Facebook users who respond. Also, when you put a link to a page on your website or one of your blog posts on Facebook, give a brief description of what it is about, or give a key takeaway point. This approach is more engaging than simply posting a headline and a link.
Weaving Twitter Into Your Audience Building Plan
On your website and/or blog, include your writers' Twitter handles with each of their articles and in their author profiles. Site visitors are more likely to follow favorite blog writers on Twitter once they know their Twitter handles. You can also use Twitter to run simple contests. For example, if you run a home improvement website, you could have a photo contest for room makeovers. You could also have a random ReTweet contest where ReTweeters go into a pool from which a winner is drawn. The prize could be anything from cash to a subscription to your trade publication to a gift card. Try to include hashtags with every Tweet. This is helpful for linking up with related Tweets in order to gather feedback and more effectively engage with Twitter followers.
Don't Forget About Email Subscribers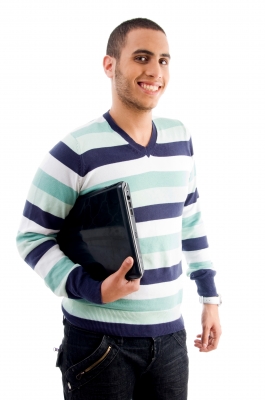 Email subscribers tend to be loyal. While it's easy to miss a Tweet or a post on Facebook, your readers are less likely to miss seeing an email. Don't hide your email subscription form. Put it near your social media buttons on your website and blog. You can encourage new email subscriptions by offering an incentive for people to subscribe, such as a special report or an informative eBook with content not available elsewhere. Having an email subscription signup on your website's "About" page or at the foot of blog posts can also bring in more email subscribers.
A well-orchestrated social media strategy results in social media strengths reinforcing each other to build your audience. Don't neglect one platform at the expense of another. Your readers and potential subscribers have varying social media habits, and you want them all to become loyal to your brand. By encouraging Facebook fans, YouTube subscribers, Twitter followers and email subscribers, you build your audience on all fronts and build up your brand in the process.
Photo Credits: adamr / freedigitalphotos.net, imagerymajestic / freedigitalphotos.net