What looked like a relatively straightforward offer, albeit a hostile one, has turned into a battle that some never expected. Newspaper giant, Gannett, approached Tribune Publishing in April with an offer that Ken Doctor for Politico said they couldn't refuse. But refuse they have, through a good old fashioned "poison pill" strategic defense. Tribune Publishing might yet enter further negotiations with Gannett. The $815 million offer wasn't exactly skimpy, at least not compared with the stock value at the time when the offer was made. But Tribune's publishing board disagreed, unanimously rejecting the proposal. Tribune board chairman, Michael Ferro, stated in a May 9 press release, "Tribune's assets and brands, including the Los Angeles Times and the Chicago Tribune, are worth far more than Gannett's proposal, which is a non-starter."
Tribune Rejects Gannett's Initial Offer
Gannett made a private offer to Tribune Publishing on April 12. The offer of $815 million included the assumption of Tribune debt in the amount of $390 million. That's equal to $12.25 per share, which was a 63 percent premium over the existing stock prices at the close of business that Friday, according to Doctor.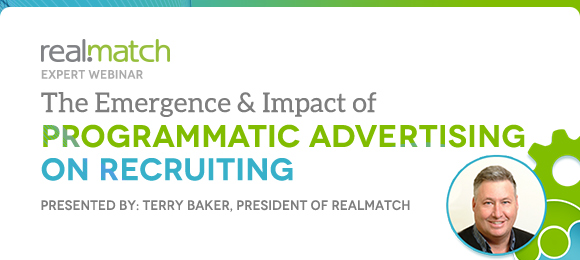 Gannett CEO Robert Dickey had expected to move ahead into formal negotiations, but Tribune's Ferro and CEO Justin Dearborn had other ideas. After several phone calls and still no progress, Dickey decided to make the bid public.
Ferro has had high hopes for Tribune Publishing. Only recently appointed non-executive Chairman of the Board, according to a February 4 press release, he has had "grandiose pronouncements about reinventing Tribune and the beleaguered newspaper industry," says Doctor, who also predicted that Ferro would have a difficult time resisting what amounted to an extra $20 million in his pocket. But Ferro, Dearborn, and the rest of the Tribune Board of Directors reacted with a "poison pill" defense that effectively stopped the takeover in its tracks.
Tribune Enacts the Poison Pill
On May 9, the Chicago Tribune ran a story explaining, "Tribune Publishing's board has adopted a Shareholder Rights Plan to defend itself against Gannett's unsolicited bid to buy the Chicago-based newspaper company." The plan, also known as the poison pill, is a vehicle that's specifically designed to prevent a hostile takeover.
This plan, used as an effective defense by many companies, allows existing shareholders to buy additional shares at a discount. Investopedia says that it provides "instant profits" for shareholders, while diluting any shares that are held by the acquiring company. The takeover becomes more expensive and less attractive.
In Tribune's case, the poison pill would become effective if any group buys over 20 percent of Tribune stock. It remains in effect for a period of one year.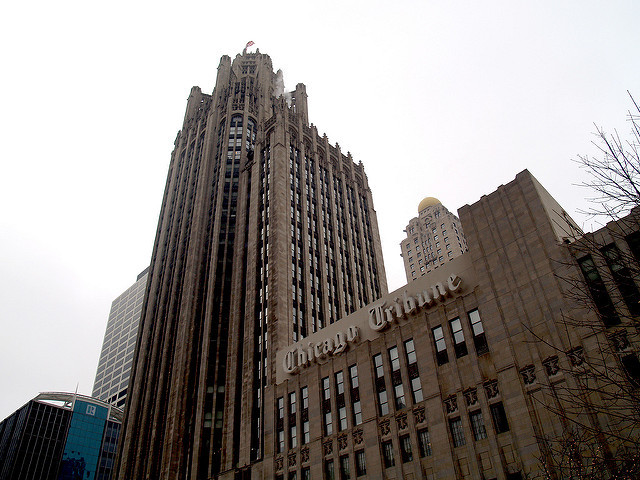 Gannett Seeks to Expand Network
Gannett's board unanimously supports the bid to acquire Tribune Publishing, according to Roger Yu for USA Today. After separating from its parent company last June, Gannett acquired Journal Media Group, which includes dailies The Memphis Commercial Appeal and the Milwaukee Journal Sentinel.
Dickey stressed in June that consolidating more media properties would "strengthen its position on local reporting and local marketing and advertising." With 108 newspapers plus digital properties, the newly formed USA Today Network would expand even more with the acquisition of Tribune Publishing, which owns Los Angeles Times, Chicago Tribune, Orlando Sentinel, The Baltimore Sun and Hartford Courant.
Gannett doesn't want to downsize the newspapers, at least not the editorial resources. Dickey explains, "We have tremendous respect for the employees of Tribune Publishing." He stresses that journalism is what's important, and that's not possible if you cut back on areas that affect the journalism of a newspaper.
Ferro Wants Tribune Properties to Have a Chance for Growth
Ferro, Dearborn and Tribune Publishing are adamant that Gannett won't succeed, at least not with its current bid. Tribune Director and Chairman Emeritus, Eddy Hartenstein, explained that the board "believes in" the strategy that Ferro and Dearborn are helping to move forward. "The entire publishing industry has been turned upside down over the last few years," he explained, "and we believe in giving the team a reasonable period to execute the compelling vision they have articulated."
Dearborn said that Gannett's "continued hostility" and their approach prompted Tribune Publishing to protect their shareholders best interest by implementing the poison pill defense. He explained that shareholders deserve a better deal, and that the Shareholder Right's Plan would give them a better chance than accepting the offer by Gannett.
All Tribune representatives have used language that at least suggests they aren't entirely opposed to an offer. Dearborn said Gannett wouldn't succeed with its "current tactics and lowball price." He went on to add that they want to create better opportunities than "engaging with Gannett under the current circumstances." Hartenstein said that the poison pill would protect shareholders from Gannett's attempt to "steal" Tribune. And Ferro explained that Tribune's assets are "worth far more than Gannett's proposal." A May 4th press release from Tribune states:
While the Board is always open to evaluating any credible proposal that it believes to be in the best interests of the Company and its shareholders, Gannett's opportunistic proposal understates the Company's true value and is not a basis for further discussion. The Board is confident that the execution of our standalone strategic plan will generate shareholder value in excess of Gannett's proposal
The Gannett bid is dead in the water, at least for the time being. With newspapers being bought and sold in all directions lately, it's anyone's guess as to whether or not Tribune Publishing might be swayed by a better offer in the future. And with its poison pill defense making the cost of buying Tribune Publishing so much higher, Gannett won't have much choice besides making a better offer if it's truly determined to acquire Tribune.
But Oak Tree Capital Management, which is Tribune's second-largest shareholder after Ferro, expressed its opinion that Tribune should enter negotiations with Gannett to see if they can come to an agreement, according to the Chicago Tribune. Right now, it's anyone's guess how this will ultimately play out.
Want to stay on top of what's happening in the newspaper publishing industry Subscribe to Recruitment ADvisor and get articles delivered to you regularly.
(An earlier version stated that it was Mr. Ferro who undertook numerous actions on behalf of Tribune, rather than acting as the spokesperson of the Board of Directors.)
Image credit:
Chicago Tribune building, by Charles Willgren, via Flickr Creative Commons.