As part of Recruitment ADvisor's ongoing series to help job boards improve their brand to generate more revenue, I sat down with RealMatch Product Marketing Director Bart Bartolozzi to tackle some of the difficult questions from the RealMatch webinar 'Use Brand to Generate Job Board Revenue.' This article explores the 'new VP syndrome' Jeff Dickey-Chasins referenced in the webinar. Anyone who ever had a job for over a year has surely dealt with a new executive at some point, eager to make his or her mark on the company. In some cases, when an employer hires a new VP, that can be the job board's opportunity to innovate and impact. The question that started this conversation was from one webinar participant asking:
Any horror stories on the 'New VP syndrome' you have heard of?
Bartolozzi says that when a new VP is hired at a company "with large hiring needs or even nationwide hiring needs, he/she will be looking at a mix of recruitment options that that company currently uses for its talent acquisition needs." Continuing on the specific tactics and mindset of a new VP, Bartolozzi offers that "this new VP will first look to bring on board different recruitment options, that they have used and those that have brought across results at former companies, 'so fairly quickly and sometime overnight their sourcing strategy may completely change'." While this can be a panic moment for current sourcing providers, he continues with, "It does not mean that these current providers will be completely removed from the strategy, at least for the initial term. It does mean that they will be compared and evaluated aggressively against whatever alternatives are added to the mix."
RELATED: Why Job Boards and Staffing Agencies Should Work Together
How to Handle Your Team
"If you are part of the team that provided the current recruitment strategy" Bartolozzi suggests not to "get overly worried about what the new VP coming in wants to do." Rather it is better to treat this as an opportunity. "You have the opportunity to provide the detail and context around how you have helped deliver on the company's needs and how well you understand these needs, as well as, an opportunity to suggest your new ideas as to how this VP can begin to further improve this strategy going forward. You have the perfect chance wherein you can introduce new sourcing ideas or initiatives that may have been rejected by the previous VP, but that you feel would empower the company."
Introducing New Ideas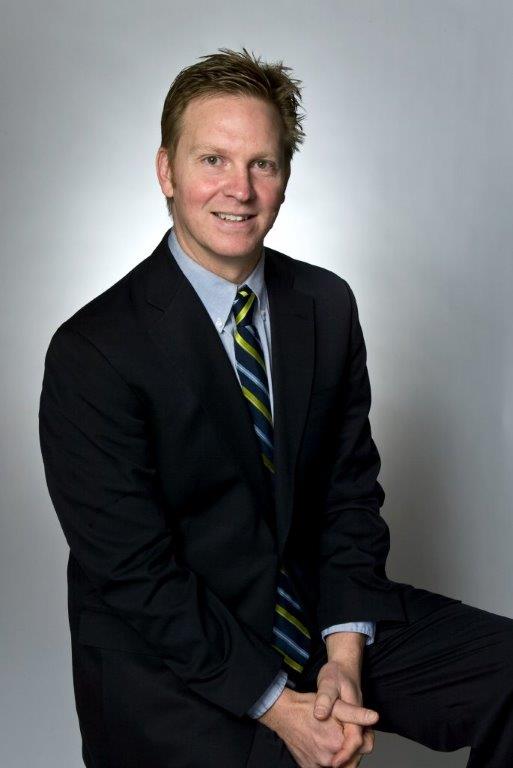 Bartolozzi continues, "When you are dealing with predominantly smaller companies, they will have even less of an array of options in their talent-sourcing portfolio and a new VP in these smaller organizations is not just in charge of talent acquisition but he/she is probably also managing the entire HR department . He/she really does not have a lot of time to be that innovative and different – he cannot go in and try to move something that will end up breaking what was working to date, even if it was not working as well as they would like. He/she will just look to make minor changes to their strategy. Again, this is a great opportunity to showcase what you have delivered in the past, provide more detail as to the value you have provided, reintroduce ideas that haven't been implemented previously into their strategy.'
You have an opportunity to market a new recruitment product or service across to this VP, and give them the chance for a quick win and look like an innovator with the new strategy that is going to deliver better results and more cost effectively than previous approaches. This VP syndrome can actually turn into an opportunity rather than a problem."
How does this apply to job boards?
Bartolozzi responded, "A job board, ideally one that has been providing services to that employer for the last 6 months, year, 2 years, has a relationship, it has history and it should have the data. All of these can be effective tools to offset the normal concerns around any form of change or that much about this new VP is an unknown. Relationships usually run deeper than just one VP – so you already have resources within that employer that you can leverage. History is powerful and can overcome any thoughts from that VP that it might be better to go in another direction for talent sourcing. They will certainly look to potentially test out other options so they may add other recruitment option to the current mix but the history will ensure that they simply won't dump long-time vendors. You may still be required to prove how effective your strategy is, within the first few months. This is where data comes in – you can showcase historical data, trends and always need to showcase how effective your strategy has been – with this information, you not only arm this new VP with insight, you become a valuable funnel that they need to again, show how they approach their new role – better and more effectively than the predecessor. "
Over time, a new VP may make some strategy decisions, based on any number of factors or sometimes no factors at all, and move some of their recruitment spend around, that is their right and prerogative. For those job boards who look at this situation as more of an opportunity than a potential horror story, you will be the first ones that can leverage initial introductions, into fruitful strategy conversations and then into additional opportunities. This new VP gets to be the innovator within the business, proving his worth as a brand new hire and you get to grow your business with new upsells and alternative recruitment packages for additional revenue.
Read the entire series on how to use your job board through branding:
Part 1: Local or Vertical: How Should I Brand My Job Board?
Part 2: 3 Steps to Gain Job Board Market Share
Part 3: What You Need to Know About Building a Diversity Job Board
Part 4: Why Job Boards and Staffing Agencies Should Work Together