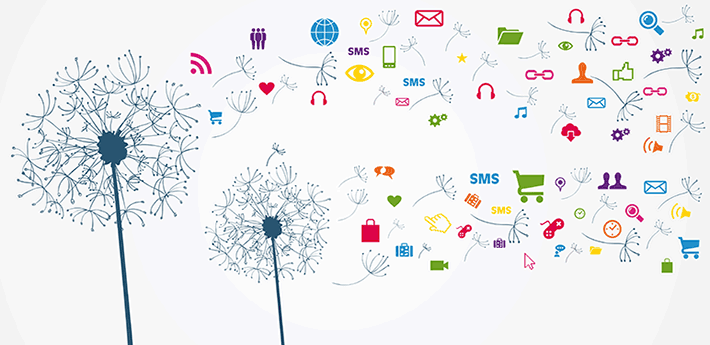 If you don't have a social media recruitment strategy, what are you waiting for? The days of wondering whether or not it's important are long gone. Now we've moved into an era of finding the right building blocks to create the best plan.
The big three – Facebook, LinkedIn, and Twitter – are used by both job seekers and employers to make important job connections. While they might not form the whole recruitment and hiring strategy, they're an integral part of the way that jobs are marketed and found.
Here are 4 essential building blocks to help you create the best strategy for your company:
#1: Create Your Social Media Team
To use social media effectively, you have to understand how it works. Fortunately, most people have a familiarity with the big three. But you need people with specific proficiencies to build out a strong team with a minimal learning curve.
Determine the roles that you'll need to fill, then chose the right people to fill them. Will one person handle brief, regular company updates, and another be responsible for following up on likes, shares, and replies? What about content creation and conflict resolution? "Small fires can quickly turn into emergencies," says Meshworking.
Involve both HR and marketing departments for a well-rounded team. HR knows your goals, and marketing understands how social media works. Voices from both sides give the target audience a better picture of your employer brand.
#2: Design Employer-Centric Content
If you already use social media for brand awareness, Meshworking says you need a different message for prospective employees. You're selling jobs, not a product or service, they explain. Make your message relevant, interesting and tailored to the personal interests of your target group.
Employee testimonials are a great start. Real employees telling their own stories about the company help you build a reputation for transparency, which is increasingly important in today's job market. Find out what makes your company awesome, if you don't already know. Give your audience something to say "wow" about. That gets their attention, and it also encourages likes, shares, and retweets.
Think about the visual aspect, too. Clear images with your message or the company logo make content more engaging, says the SEO and inbound marketing blog, Positionly. Videos are another great engagement tool.
#3: Choose the Right Platform(s)
Do you know where your target audience spends their social media time? That's where you want to be. Mid-adults tend to use the big three more than any other platform. So if that's who you want to attract, focus on Facebook, LinkedIn, and Twitter.
If your market is a bit younger, then you need to think hipper. Instagram appeals to a slightly younger crowd such as older millennials and some younger Gen Xers. And with SnapChat, the demographic is skewed primarily to millennials.
Aside from positioning your strategy, knowing your platform also helps you design the right approach. Twitter limits message characters. Instagram and SnapChat are primarily visual. Facebook has almost no limits, from information-rich posts to images, videos, and live events. At LinkedIn, you'll find a less casual platform but one where you can upload informational white papers and commentaries.
#4: Demonstrating Social Recruitment Value
If you'll devote time, budget and energy into social recruitment, you need to find the ROI to support those efforts. Meshworking says that it's not always easy, but it's doable. If you only use social media for recruitment, which is unlikely, ROI is easy to show. Interactions lead directly to conversions. If not, you'll need another gauge.
Clicks, likes, RTs, and shares might not have tangible results, but they're the measure of social media engagement. And engagement means that your audience gets the message. These are indicators that your audience is engaged, and that you're raising brand awareness.
Think of engagement as "micro-conversions," says Meshworking. "Before you can get an application, a user needs to be familiar with who you are." Click-throughs to your career website or content pages and subscriptions to your newsletter are engagement indicators, and evidence of the value of your social recruiting efforts.
A great social recruiting strategy has to begin somewhere, and that's with its building blocks for success. Social isn't just a fringe idea; now it's a normal part of the HR business. So if you've lagged behind, it's time to pull together your team and build it from the ground up.
RealMatch is part of an overall recruitment strategy that goes beyond just social. Our real-time candidate matching technology reaches people in social media and beyond, which gives you a better and broader reach.