Call it a stunt or whatever you like, social recruiting via the more trendy channels can be a very big deal. That's what employers are finding lately, and you can jump in the game, too.
Of course, you probably won't use any of these as your sole source for finding clever and creative candidates. You've got too many resources to only use one. But can there ever be too many options? Probably not. Here's how some employers have found the elusive great hire.
Tinder: It's All About Relationships
A dating app to find job candidates? Why not? Tinder is probably the last place on Earth that you'd look for a great addition to your company. But if you really think about it, it makes perfect sense. Tinder is about relationships, and so is social recruiting. It could even be a match made in heaven if you use it the right way.
When New York marketing agency, Fetch, was eyeing prospective intern candidates, it jumped completely outside the box and set up a Tinder account. Using the same type of profile and matching technology that some folks use to find a date, Fetch found intern gold.
They sourced nearly 300 candidates, says Fish Fire Software, and whittled the list down to five. How did they pick a winner? Using the Tinder "chat-up line." Seriously. The perfect candidate swept the marketing agency off their feet with a little witty banter and an open mind.
Instagram: Where Better to Find Creative People?
Does anyone not use Instagram? But is your competition using it to source candidates? That's highly doubtful. Creative people flock to the app, and so should creative companies.
Droga5, an ad agency, found a clever way to snag quick-thinking creative types for an open internship on Instagram. It worked out perfectly for them because they used the platform to source in a different way.
The agency was able to turn sourcing into an audition of sorts, says Fish Fire. It posed a problem and a "show us how" type of challenge. They asked interested people to respond with a creative solution, and voila: they discovered new talent.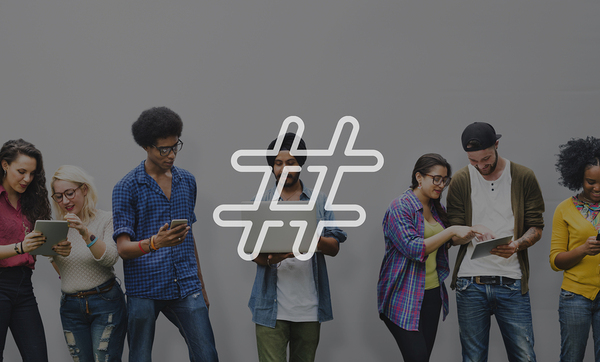 Snapchat: Even Serious Firms Have a Fun Side
Who might be the most unlikely of pairings? How about JP Morgan and Snapchat? The staid banking and financial company didn't become as powerful as they are without at least a little forward-thinking. Their chief marketing officer, Kristin Lemkau, tells Fish Fire how it worked.
"You have to reach people where they are, and they're on Snapchat," she explained. "And students, in particular, are living on Snapchat. It's becoming one of the most powerful platforms for brands."
JP Morgan targeted candidates on graduation day. Smart approach. Just imagine how busy Snapchat is on a day like that. And it might very well be busy with the people you're looking for.
Unlike the beginnings of social recruitment, social media isn't just another way to do the same old thing. Of course, you can read about a candidate's experience and use InMail on LinkedIn. But there are too many other possibilities to limit yourself. Newer social media platforms offer a brand new way to do something fresh as long as you're willing to take risks.
Social media is so far past the experimental stage now that the biggest challenges are deciding which of the newer platforms will give you the best reach and exposure. Social works, particularly with younger candidates. Now it's time to make it work for you.
If the right exposure matters to you, you're in a great place for it. Our candidate matching and programmatic job ad placement complement your best campaigns.