Emails and texts are great talent acquisition strategies, but it's time get back to basics and re-learn what makes a telephone conversation an amazing tool. If you're phone shy, you might be cringing right now. But there's no reason to be. Remember, it wasn't long ago that phones were the primary way that recruiters did business.
Digital communication has overtaken the humble phone call. But a conversation carries with it a power that no typed words have. There's voice inflection that reduces misunderstandings, the potential for a genuine laugh instead of an overused "LOL," and above all, the opportunity for a real connection.
Be Kind to the Gatekeeper
You probably won't luck into the direct-dial number of any candidate with whom you want to connect. At least not at first. What you'll more likely get is the company gatekeeper.
Be mindful of interactions with the gatekeeper because that position holds the power to put you through or not. Polite telephone interaction goes a very long way.
Ask to be Connected (But Get a Direct Dial Number)
When you ask the Gatekeeper to speak with So-and-So, she, or he, will want to know who you are and what the call is about. And that is when you can move into a position of control over the conversation.
SocialTalent says, "you're not going to say 'It's Michelle here, just wanted to speak to Joe about a possible job opportunity,' now are you?" Of course not. You can tell the gatekeeper that you sent your contact some information that you'd like to discuss, but be prepared to back that up if necessary. If your contact isn't available, which is likely, ask for a direct-dial number and a better time to call. Now you've got intel.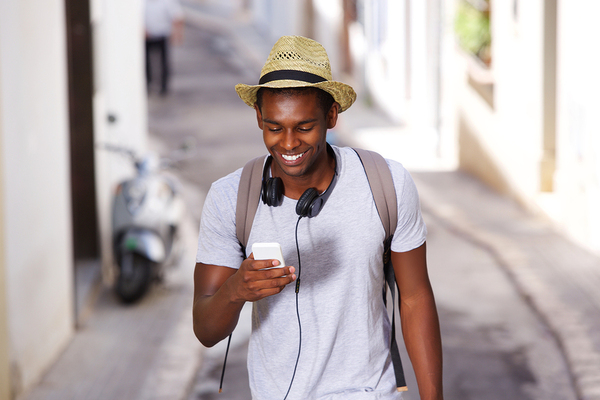 Avoid the hard sell, and candidates might just look forward to your call.
Remember Your Phone Voice
Professionalism can move mountains if you let it. After you make it through the gatekeeper maze and find yourself on the phone with the candidate, you still might reach a dead end. Not every candidate is interested in a new job. The important thing is to always be polite, no matter what.
Some people might be wary about talking with a recruiter while on the job someplace else. That's natural. But regardless of whether you get a good or bad response, your professionalism leaves the door open for future interaction. Pushy recruiters who won't take "no" for an answer burn bridges.
Eliminate Yes or No Questions
If you give candidates the option to say "no," they might just take it. So if they want to decline, you can help them work for it. Open-ended questions are great talent acquisition strategies that get people talking.
On the other hand, it's sometimes best to avoid the possibility of any bad answer. SocialTalent suggests that it's not a good idea to ask when candidates will be free to talk. Instead, suggest a time and let them adjust it if necessary. It's more concrete that way.
Always try to remember that it's a conversation, not a sales pitch. And even when it is a pitch, it shouldn't feel like one. Phone calls are increasingly rare, so use them to their best advantage. Build the foundation for a rapport, ask about connecting on social media, and give the candidate a reason to remember your name.
Recruiters constantly hone skills to meet the current climate demands.
If you're interested in the latest trends in recruiting and how others are finding their success, Subscribe to Recruitment ADvisor today. We'll deliver articles on the regular.