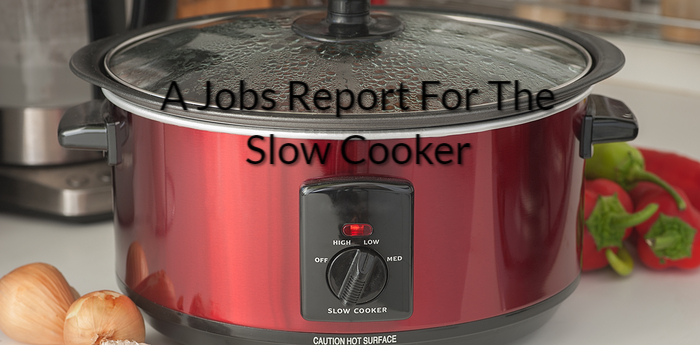 August was an interesting month for employers and job seekers, with the pace of new job postings tilting down and unemployment picking up. There were still gains in August, but they showed a dramatic decline over the June and July rates in previous months jobs report.
How can unemployment be on the rise with even a small job postings increase?
Simple math: people are encouraged by 2016's numbers, so more people are in the job seeking game now. These are signs of a strengthening economy, which is great news for everyone. Here's what the U.S. Department of Labor and Conference Board Help Wanted OnLine® (HWOL) have to say about the end-of-summer results.
U.S. Department of Labor Reveals a Slower Pace
The Bureau of Labor Statistics, U.S. Department of Labor, reports that nonfarm payroll was up by 151,000 jobs in August's Jobs Report. That's a sharp decrease over July's numbers. Last month, 255,000 new jobs were added. And the average monthly gains over the past year were 204,000.
CNN Money says, "The trend is what's important to watch." Over the summer, job growth was fairly solid.
Although last month's Jobs Report reported an increase of jobs, unemployment ticked upward. But CNN explains that it "went up for the right reasons." With more and more news headlines about an increase in available jobs, people who previously weren't looking for work entered the labor market last month.
Conference Board Shows More Sluggish Growth
The Conference Board Help Wanted OnLine® told a slightly less impressive story. Online job postings for the month of August increased by only 1,900. That's essentially no change over July.
"A flat August shows no sign of renewed strength in online advertised vacancies," according to the Conference Board chief economist, North America, Gad Levanon. "The large losses in the first half of 2016 still dominate the downward trend for advertised vacancies in 2016," he explained.
At the same time, online labor demand increased in only 13 states. 35 states reported a decline, and only 2 held steady from July's numbers.
Chris Atkins, Chief Marketing Officer of RealMatch, suggests that "generally speaking, we expect an increase in online job postings and job openings moving into the holiday season. Although some of the increase is partly attributed to temporary or seasonal hiring, it's also a busy time in the talent acquisition industry when HR managers and recruiters exhaust their recruitment budgets in an effort to close out open positions and meet their hiring KPIs before year end. We usually see an increase following a summer hiring slowdown to an increase through the end of the year."
Not every sector or region is thriving, but the outlook is still positive.
Where Americans Saw Job Posting Gains
Every region in the U.S. experienced an overall decrease in online job postings for August.
Northeast: -12,300
Midwest: -1,200
West: -3,200
South: -18,900
But there were states within each region with better results.
Pennsylvania: +2,100
Missouri: +2,200
Minnesota: +2,100
Kansas: +700
California: +5,500
Colorado: +1,200
Arizona: +1,600
Utah: +100
Maryland: +100
Alabama: +200
Kentucky: +700
Business and Finance fared reasonably well, according to HWOL. They added 13,300 new online job ads in August. Management ads increased by 10,200. Computer and mathematical sciences had slower gains, with 6,400 new online job postings. Healthcare, food preparation and sales all lost some ground last month.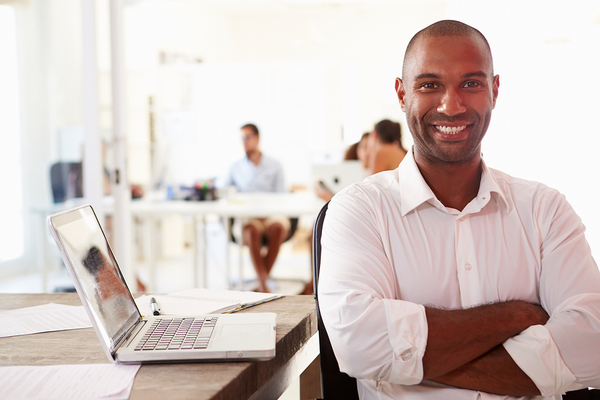 Levanon explained in a September 2 press release that the pace of early 2016 months is likely leveling off.
While August's job gain was a little disappointing, over the past 3-6 months the trend in employment growth remained solid even as our Employment Trends Index suggests that a softening in job growth could be on the horizon.
At the same time, Levanon believes that the newly slowed growth is likely to kibosh any plans for a Fed rate hike early this fall, which is one of the first talking points following the release of each Jobs Report thus far in 2016.
Job growth can't continue at a quick pace indefinitely, so August numbers were predictable. It's all part of an economic recovery that still has work to do, but is getting a little better all the time.
If you need to keep a finger on the pulse of job postings in the U.S., we can help. Each month, we report on the latest job data released in the Jobs Report. Subscribe to Recruitment ADvisor and you'll never miss a beat.
Image credit:

Snail, By Jürgen Schoner, via Wikipedia.