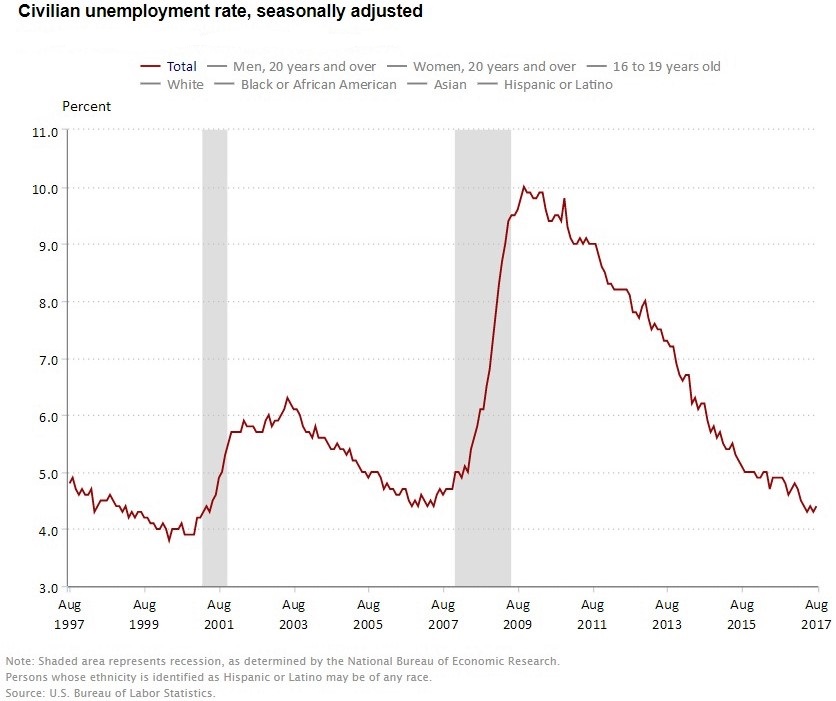 According to a recent report by the U.S. Department of Labor, the unemployment rate in August, at 4.4 percent, saw little change from 4.3 percent in July. The number of jobs created fell from 209,000 in July to 156,000 in August. Employment increased in manufacturing, construction, professional and technical services, health care, and mining.
Here are some of the highlights for the month of August.
BROAD OVERVIEW
Unemployment increased from 4.3% in July to 4.4% in August
Wages rose by 3 cents to $26.39, down from a 9 cent increase in July
Workweek hours declined by 0.1 hour to 34.4 hours in August
The economy created a total of 156,000 jobs in August, down from 209,000 jobs in July
DEMOGRAPHICS
Unemployment for adult men increased from 4.0% to 4.1%
Unemployment for adult women stayed the same at 4.0%
Unemployment for Whites increased by 0.1%, Blacks increased by 0.3%, Asians increased by 0.2%, and Hispanics increased by 0.1%
UNEMPLOYMENT BY EDUCATION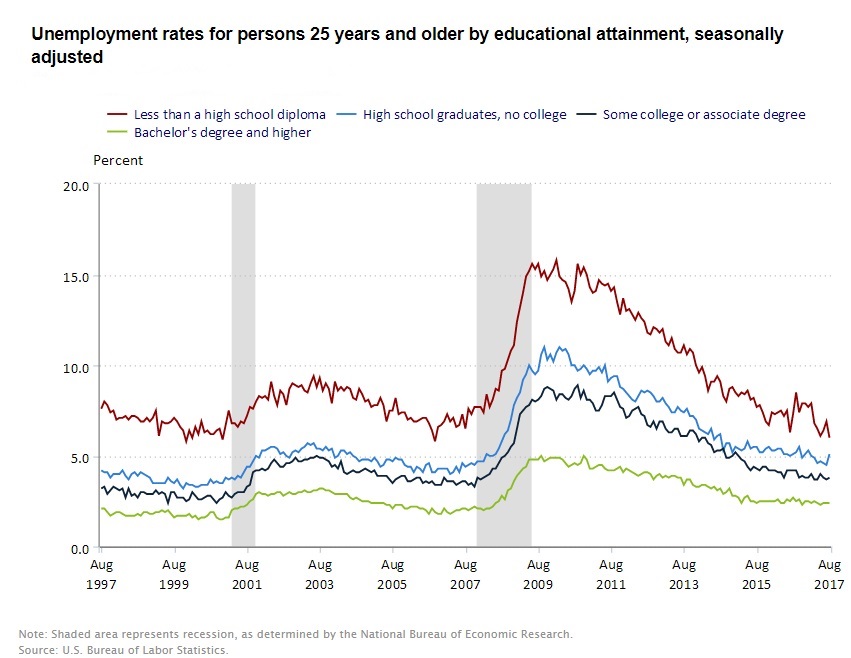 Unemployment for persons without a high school diploma decreased by 0.9%
Unemployment for persons with a high school diploma increased by 0.6%
Unemployment for persons with a bachelor's degree or higher stayed the same at 2.4%
UNEMPLOYMENT BY INDUSTRY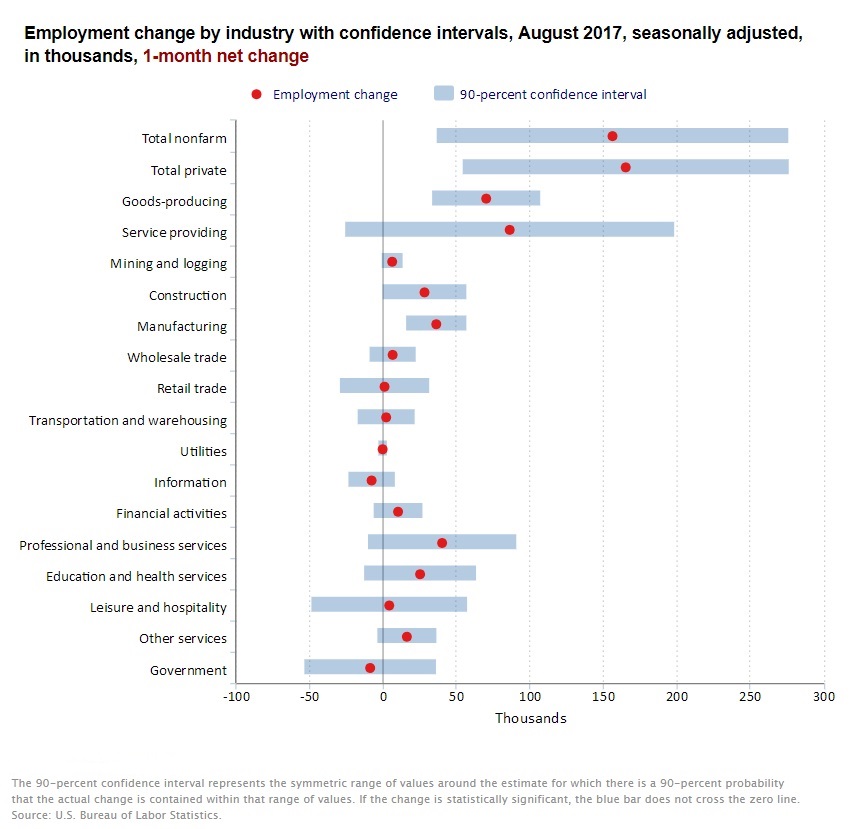 Construction decreased by 0.4%
Manufacturing decreased by 0.3%
Transportation and utilities decreased by 0.4%
Professional and business services increased by 0.1%
Education and health services decreased by 0.3%
Leisure and hospitality decreased by 1.4%
Government decreased by 0.1%
Read the U.S. Department of Labor's Employment Situation Summary for more information.
Want more info like this? Subscribe to Recruitment ADvisor to get the best news straight to your inbox!
Sources: [bls.gov]