Back in the day, RealMatch recruitment solutions looked like a bit of an upstart, a new kid with a lot of new ideas. Some of the former major players in the job board game have come and gone since then. You can probably think of a couple of big names that have either vanished or become shadows of their former selves. But we're doing something different: we're still gaining altitude and getting better all the time.
What's the overarching reason behind this increasing success? RealMatch is not just another version of the same old thing. End to end, it's a solutions-based system that's created to work better for employers, better for job seekers and better for publishers. No element in the equation is ignored. With the RealMatch approach, everyone wins.
Employers Get Better Candidates
When the job market is tough, employers get slammed with good and bad resumes from all directions. It can take days or longer to sift and sort through them all. When it's not, great candidates are hard to find. Many of the best ones are already employed elsewhere.
RealMatch doesn't just help employers get more applicants, it helps improve applicant quality. Using programmatic recruitment advertising, employer job ads find their way to the right places.
It's a data-driven system that improves both job matching and the way that job ads are distributed. Post an ad once, and it automatically targets job seekers across thousands of job sites. But they're not just any job seekers; they're matched to the job requirements. The right people see the right ads at the right time.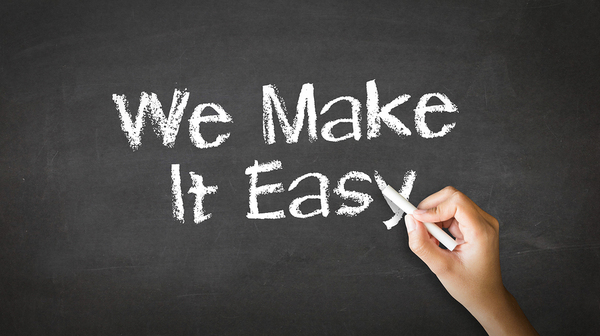 With automation, working smarter has never been easier.
Candidates Find Better Jobs
For job seekers, few things are more frustrating than finding a stream of job ads that have absolutely nothing to do with the query. Thousands of open positions don't help if they're not relevant.
The flip side of the RealMatch candidate matching system is that when job seekers find a job ad, it's more likely to align with what they're looking for. So there are fewer annoying pages to scroll through in the hopes of maybe finding one ad that sort of sounds interesting.
RealMatch doesn't just match job seekers and job ads, it does it in real time. That's almost unheard of with any other system. When a candidate's qualifications or interests change, or if a job ad is updated with new criteria, the match adjusts to include more of the right people.
Publishers Gain an Important Revenue Stream
Revenue is the name of the game for publishers, but it can also be one of the most elusive goals on Earth. Major digital publishers tend to have an advantage, but RealMatch levels the job board playing field.
With this recruitment advertising system, any publisher can compete in a meaningful way with any other job site. And that brings about a sustainable revenue stream, minus the typical exorbitant tech costs.
RealMatch drives new site visits, helps attract more advertisers and finds new and viable advertising prospects. And instead of only monetizing the job board at one site, it capitalizes on a whole network of partner sites.
RealMatch does things differently. There were naysayers in the beginning. But it's easy to claim that something won't work well if you don't know how it works at all. A system that makes everyone happy is almost unheard of. But employers, job seekers and publishers all agree. Everyone wins when every part of the equation is equally important.
Learn more about the RealMatch difference and how it all works.