With nearly everyone who wants a job already employed, talent acquisition has its work cut out. The candidates that you need aren't looking, so you have to help them tune in. But are you looking in all the right places? And do you have a strategy for keeping great candidates engaged until you have something to offer?
Perhaps never before has the talent pipeline been more important than it is now. It's the difference between starting every new hire process from scratch or tapping into a carefully curated pool of candidates who are interested and ready to go.
Here's why the pipeline is so important and how you can develop one that works.
Predicting Future Talent Needs Makes Talent Acquisition Proactive Instead of Reactive
When do you become aware of your company's talent needs? Does it happen when an employee quits or there's a new department or project in the works? Or do you look a little further into the future? Your ability to predict staffing needs helps you build a well-developed talent pipeline that's ready when you need it.
Which roles in your company are the most critical and hardest to fill? Oracle says your tactics for filling those positions should "form the foundation of a talent strategy that secures growth." They also trim down time-to-fill and cost-per-hire.
Predicting future talent needs isn't as overwhelming a task as it might seem. According to SHRM, you should start with this framework:
Get to know the company, the talent market, industry trends and other factors that affect business growth and how work gets done. Will new technology or a new competitor alter employee needs or candidate availability?
Present a case for including HR in company strategy planning. How can inclusion benefit the company in the long run?
Build leader profiles for key roles within the company. Who are you looking for in key candidates for your talent pipeline and what skills, competencies and characteristics do they have?
Use what you've learned to develop different talent sourcing initiatives for a wide range of company roles. The more challenging the position to fill, the more it needs a defined talent sourcing initiative to bring talent into the pipeline and keep them there.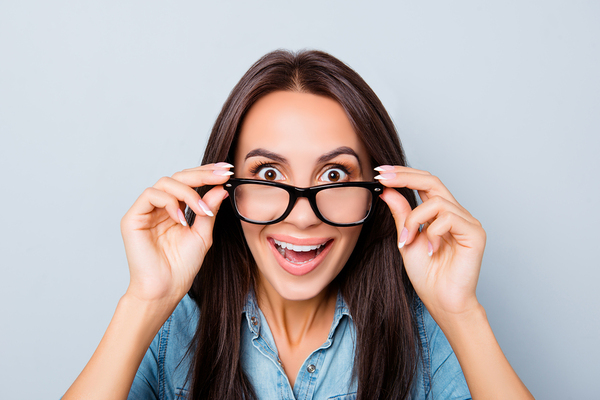 Employee recognition and upward mobility opportunities should be part of company culture, not just a happy surprise.
Investing in Current Employees Reduces Attrition and Builds a Stronger Talent Pipeline
What does your talent strategy look like after an employee is on board? Do you have a strategy? Investing in current employees could solve two problems at once: retention and pre-vetted talent for your pipeline.
We might be at full employment but that doesn't mean employees are loyal. It's also problematic when new hires that could fill potential vacancies are harder to come by. Job hopping isn't necessarily a bad thing anymore, or at least it's not uncommon. In 2016, the Bureau of Labor Statistics reported that the average tenure of American workers was about 4.2 years.
Your current employees are a ready-made talent pipeline resource, especially for harder-to-fill positions. You know their current abilities and aptitudes, they know the company and you already have a relationship with them. But there's a catch. Spark says, "Your talent must believe your company is better than the alternative."
Happy employees are good for the company and the talent pipeline. Spark recommends these steps got keeping them engaged.
Cultivate a positive company culture
Invest in a high-quality management team
Offer recognition and rewards
Make the work environment as flexible as possible
Rethink employee benefits
Building a Dynamic Talent Pipeline Doesn't Happen in a Day
The talent pipeline isn't something to accomplish and then cross off a list. If it works, it's a living thing that needs ongoing care. Otherwise, the people you worked so hard to bring into the funnel will drop out long before you can offer them a job. Bringing in new people and keeping everyone engaged is a process.
Jibe says step one should be developing a content strategy. Content marketing is inbound marketing, and that brings more candidates to you. Here's what they recommend:
Evaluate current and future talent needs
Identify which employees are viable options for moving up in the company
Keep tabs on the local employment market
Revise your talent pipeline strategies and get rid of anything that hasn't worked
Lay out a 12-month content creation and marketing schedule and editorial calendar based on your knowledge of internal hiring needs, predictions about future needs and market influences
Focus on building the employer brand and content distribution. Blogs and videos compete with millions of others. Branding helps build your audience. Distribution gets content in front of the right eyes.
Content reaches more candidates, but you still need a pipeline development strategy. That begins with networking, both inside and outside the company. Internally, look for indications that an employee has the cultural fit, aptitudes and the desire for training. They're worth the investment, says Workable.
Outside the company, things become more complicated. Here's what Workable recommends:
Let technology help you source candidates on social media, but don't forget about Boolean search to find them using Google.
Get tickets for industry conferences where you're likely to find passive candidates. Have your pitch ready and connect with them via email, social media, text or any other avenue they're open to.
Scour LinkedIn, Twitter and other social media platforms for passive candidates
Revisit candidates who didn't make the cut. Depending on why, they may still be valuable candidates.
Institute an employee referral program.
Ramp up employer branding and company culture. Give candidates a reason to engage.
Circle back to technology for staying in touch with candidates. Email newsletters, text alerts and new content give them something chew on. Candidate matching technology automatically pairs candidates with the right job when it comes available.
If you're not using a talent pipeline, you aren't working as efficiently as you could. You're also likely missing out on some of the best candidates in the industry. While you're busy sourcing candidates from scratch, your competitors are busy tapping into their pipeline.
Hiring is much more proactive in a full employment economy. If it's reactive, time-to-hire and cost-per-hire increase, especially for hard-to-fill positions.
If you want to gain efficiency and improve your most important KPIs, subscribe to Recruitment ADvisor and learn more with regular content delivered to your inbox.