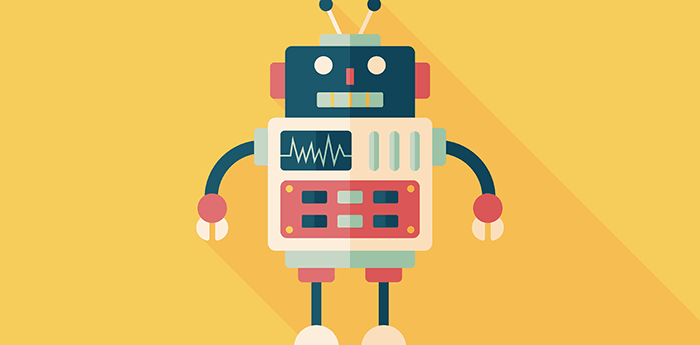 Employment is on the rise, still gaining over the losses from the Great Recession. But at the same time, employment in many middle-class jobs is all but evaporating. How can both be true? It's part of the mystery of the disappearing middle class, and 247 Wall Street says that it and other sources agree: it's "happening at an alarming rate."
Most of the disappearing jobs aren't terribly surprising. But the theme is still disturbing. More people might be employed in the coming years. What remains to be seen is where the existing middle class will land in the market.
According to the Bureau of Labor Statistics, these 5 jobs are most in jeopardy of going the way of the dinosaur by 2024.
#5: Non-Postal Service Mail Clerks and Mail Machine Operators
The U.S.P.S. has taken an incredible hit in recent years, and the Department of Labor doesn't expect its current trajectory to change for the better. In fact, they project that by 2024, there will be 18.8 percent fewer jobs. As a comparison of how far the numbers should drop, the employment numbers in 2014 were 104.9k. But by 2024, there should only be 85.1k workers holding this position.
Reasoning: Email is still the big enemy of the postal service.
#4: Computer Operators
With the prevalence of computers, you might think that computer operators would still be at least somewhat in demand. Not so, says 247 Wall Street. This job is projected to drop by about 19 percent by 2024. In 2014, there were 61.1k workers in this industry. And by 2024, that number is likely to drop to 49.5k.
Reasoning: Increasingly sophisticated hardware and software, which reduces the need for human operators.
#3: Molding, Coremaking, and Casting Machine Workers
This is a broad category that covers different workers who operate and maintain the machinery used to manufacture plastic and metal parts. Although the demand for these parts isn't necessarily dwindling, technology and outsourcing are eliminating jobs. The Department of Labor says that this market is expected to take a 25 percent hit by 2024. In 2014, there were 129.5k jobs. But in 2024, there should be about 97.2k.
Reasoning: Outsourcing, and advanced technology that enables computers and robots to perform the work.
#2: Switchboard Operators, Including Answering Services
This industry it dwindling fast. So fast that 247 Wall Street says nearly all, if not all, jobs will eventually be obsolete. It's expected to drop by 32.9 percent by 2024. In 2014, there were 112.4k switchboard and answering service workers. But by 2024, there may only be about 75.4k.
Reasoning: Advanced telecommunication technology.
#1: Postal Service Mail Sorters, Processors, and Processing Machine Operators
Postal workers made the list twice, this time as the most endangered middle-class job in America. The Department of Labor estimates that this industry will drop by 33.7 percent by 2024. In 2014, there were 117.6k people employed. But by 2024, there should be 78k.
Reasoning: Increased automation.
The disappearing middle class is evident in the evaporation of numerous jobs that, for many years seemed to be relatively secure. Although the overall employment rate is projected to increase in the future, it's still not good news for the people who will lose traditional middle-class employment.
Most of these jobs and the others that are at risk require little or no college. 247 Wall Street estimates that 90 million workers hold jobs that require no college education, while some require an associate's. However, the new jobs that will appear are likely to be more specialized and require more education. Technology is ultimately the friend of humanity. But at more personal levels, broad and sweeping job losses mean that employees and employers will need to adapt to the rapidly changing times.
Real Match technology works to support employers, especially through significant changes in the American workforce.

Subscribe to Recruitment ADvisor today and get more articles about this and other recruitment and hiring topics delivered regularly.