Once you have the basics of the funnel, you have a good idea of how it can help you make better hires. It will work, even if you don't fully commit to it. Whenever there's talent in the pipeline, you have a leg up on hiring. But imagine how much easier life would be if it were firing on all cylinders. The talent pipeline is like any other good tool. Used properly, it gets the best possible results. But used sporadically and in an inefficient way, you might not be satisfied. If you've given it a shot but weren't impressed or if you're just not sure where to begin, here's what you need to know.
Top of the Funnel: Brand Awareness and Lead Generation
The top of the funnel is all about building the employer brand, raising awareness and sourcing job candidates. Marketing has worked out this lead generation level to a science. You could learn a lot from them. Track Maven uses the marketing term "Awareness" for the top of the funnel, which is fairly spot-on. The more you can ramp up awareness of your employer brand, the better the top of the funnel works.
Awareness and lead generation for the talent pipeline can be any number of things. The more variety, the better.
HR marketing campaigns
Research
Advertising
Social media
Blogging
E-books
Each of those and more has a place. The more that you do, the better your exposure and the more candidate leads you'll get. The more leads you get, the more people you'll have to nurture and ultimately choose from. You can accomplish this outreach easily with a programmatic recruitment tool.
Being selective isn't as important at this level as it is further down. Naturally, the higher quality candidate you bring in the better your results will be from the top down to conversion or job offer acceptance. But there's nothing to lose by casting a wide net at the top. There might be a lot to gain. You never know how one new person today can turn into the candidate you need tomorrow.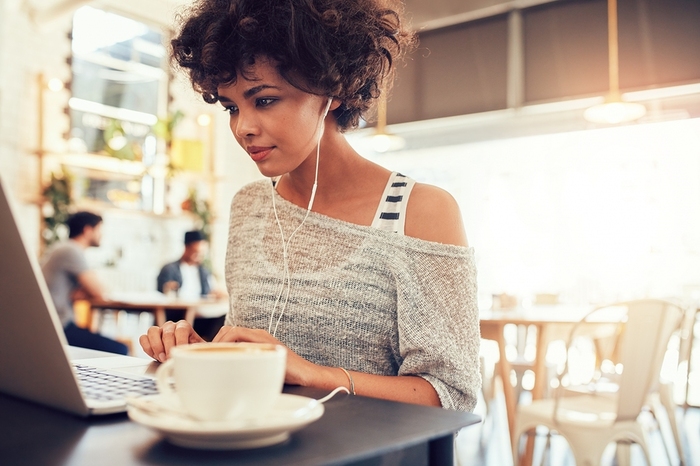 Middle of the Funnel: Nurturing Candidates to Keep Them Engaged
Where job candidate lead generation is broad, diverse and not finely targeted, the middle of the HR marketing funnel tightens up and gets on a more direct task. You've got leads, so now what will you do with them? Develop them to keep them from leaking, or leaping, out.
Marketing's lead nurturing and candidate nurturing share several similarities. The more candidates learn about you, the more opportunities you'll create for them to view you as a thought leader and a brand that they trust.
These are just a few ways to keep your employer brand fresh in their minds.
Targeted email campaigns (even automated emails are better than none)
Targeted content that's valuable and relevant to the candidate
Social media posts and engagement
Surveys
Nurturing begins when a candidate is interested. It continues until you've got a job to offer and they have a chance to accept it. There's a lot of space in between for creativity.
The technology that you use in the nurturing stage not only helps you work more efficiently, it can offer valuable insights. Data analytics can tell you who's interested, where they are, how they react to your strategies and what factors can create a different response. For every action, there's data. For data, there's analytics.
There's no real end to what you can learn about what works or doesn't for one candidate or candidates overall. It's more a matter of how deeply you want to dig in, because the data is always there and always growing. The more you know, the more chances you'll have to craft and hone campaigns that really resonate.
Technology can tell you this and more:
Who viewed your content
Where the candidate found the content
How much time they spent reading
At which point they clicked out
Which days of the week and times of day were better for connecting with candidates
Which technology they used most often to view your emails, videos, ebooks and other materials
The more data you glean, the more you can analyze. The more you analyze, the better you can predict future performance and make better decisions next time. You could even set technology in charge of making some decisions on its own.
Bottom of the Funnel: Conversion Equals Job Offer Acceptance
Where the bottom of a B2C funnel represents converting a lead into a paying customer, the last section of the talent pipeline converts, or hopes to convert, candidates into employees. That's the sale you've worked so hard to make. It's that dream in the wide net that you cast come to life.
But how do you come to a decision on who gets an interview and ultimately a job offer and who doesn't? Jobvite says you need a much better strategy than reading resumes. At the bottom of the funnel, you will hopefully have engaged with candidates and learned so much about them that you already link a few prospects with a job in your mind.
You can screen and filter several ways.
Don't just post on social media, use it to engage personally with top candidates.
Use technology to seek out and analyze social media data that indicates a good personality fit.
Pick up the phone and talk directly to the candidate.
Set up a video chat, as that stands a better chance of fitting into a candidate's schedule than a pre-interview.
While the candidate experience matters at every stage, it's never more important than at the bottom of the funnel. If they're invited to apply, will they follow through? The process should be mobile friendly or you'll probably lose applicants. If they interview, will you want to make an offer? Jobvite says the interview-to-hire rate is about 15 percent. If you offer, will they accept? The odds at the final stage are much better, at 90 percent.
The talent pipeline isn't a tangible thing. It's just another way of mapping out and visualizing the process that begins with awareness and ends with a new hire. Marketing has done it for years. Using the funnel as a concept, there's freedom to experiment. With experimentation, there is technology to gather and analyze the data that helps your experiments get better every time.