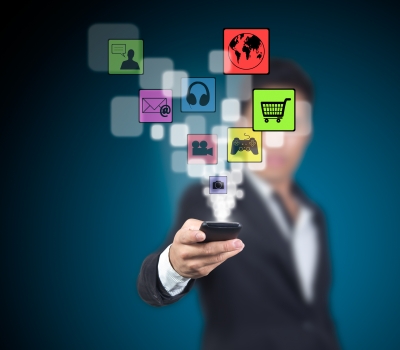 Local media companies – including TV, Radio, and Newspapers – are getting comfortable with the idea of digital-only sales reps to help ramp up their digital sales strategies. According to a recent survey from Borrell Associates, a majority of traditional media companies now report having at least one digital specialist on their sales team. 56% of survey respondents stemmed from Broadcasting, showing an emphasis on this digital shift in the TV and Radio sectors.
That's good news for TV and Radio – because this Borrell survey also revealed that media companies with dedicated digital sales reps generate double the online revenue of those without digital-only reps.
"On average, regular sales reps generate $97,988 in digital sales per year, while digital-only reps generate $144,598 — an increase of 47% — according to new findings from Borrell Associates."

– Online Media Daily, MediaPost News
Greg Harmon, Senior Research Analyst at Borrell Associates, reported that the number of digital-only sales reps is still low at each company, resulting from hiring competition with pure-play digital media companies like Yodle, Yelp, and Pandora.
Of course, there is still some resistance. The Borrell survey quotes one radio manager saying that the focus should remain on audio advertising, their bread and butter. A Radio Ink article comments, "It's a minority opinion, but certainly represents a sibling rivalry occurring in local media families where the cute digital brother gets all the attention."
Where does your broadcast media company stand with digital?
If you're looking for new ways to monetize your digital audience, RealMatch has your answer with Recruitment Advertising. Attract new advertisers and grow alternative revenue, while boosting your site traffic at the same time.