As far back as the 1830s, newspaper publishers have relied on advertising revenues to allow them to increase audiences dramatically by selling subscriptions to consumers very cheaply, or in some cases giving away the publications for free.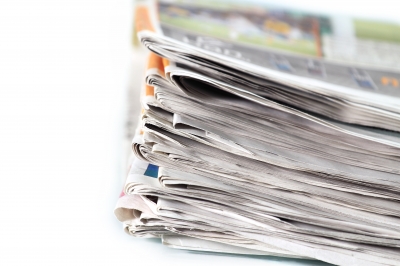 Under the old model, the publisher brought the audience and the advertisers paid the publisher for access to that audience. This arrangement was what paid for publishers to provide news. Twentieth century media like radio and television followed this plan too, and it worked until very recently. With internet saturation, the traditional publisher-advertiser-audience triangle has changed dramatically and swiftly. Here are three ways publisher and advertiser relationships are changing.
1. Advertisers Have Many Cheaper Options that Are Easily Measurable
Back in the day, news organizations were able to charge a premium to advertisers because local businesses didn't have many other choices for advertising. Furthermore, it wasn't easy to measure advertising effectiveness when advertising was supporting newspapers, radio, and television. The internet changed all that. Now advertisers can measure advertising effectiveness more accurately, and they can reach potential customers much more cheaply. An advertising industry that has improved efficiency in such a short span of time has upended the traditional media outlet business model.
2. The Rise of Real Time Advertising Bidding
Real time bidding was introduced in 2009 to allow advertising networks to only purchase the ad inventory they want. Advertisers can buy on an impression basis, and the pricing mechanism is basically an auction model. Real time bidding has not only slashed ad revenues for publishers, it has affected large traditional ad agencies who are concerned that marketers choose audiences at low prices, potentially eroding direct premium ad sales to publishers. As ad exchanges have evolved, they have started arguing that their business model introduces publishers to new advertisers that eventually lead to full direct ad sale relationships. Many publishers and ad agencies are skeptical, but they're hopeful that the vast amounts of data on audience segments and ad effectiveness will help them be more nimble and open to the advertising opportunities that are emerging along with the shift to digital publishing.
3. From Ad Sales Reps to Marketing Strategists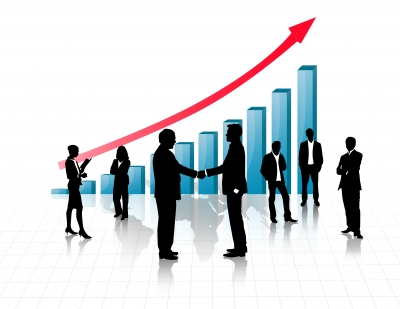 The advertising sales rep of the 20th century has had to evolve into a 21st century brand marketer. Ad buys are no longer the totality of the sales rep's responsibilities. As brand marketers, these people must be able understand advertising sales, sponsored content, and content marketing. They succeed when they think beyond ad sales and help provide advertisers with insights and solutions that meet advertisers' objectives. The traditional advertising "bundle" is now an integrated marketing services package that may include sponsored content and other content marketing initiatives. Today's content marketing is disruptive, but it is creating new opportunities for publishers and advertisers if they're willing to let go of old concepts that no longer work as effectively.
Reduced advertising spending has been hard on publishers. The old model of advertiser supported publication has changed significantly and continues to change. Advertisers aren't just buying ad space, but working with publishers' marketing reps to take advantage of new brand building techniques. Nimble publishers who are willing to change their business model and their client relationships with advertisers are the ones who will benefit most from the changes happening in publishing and advertising.
Many online publishers are turning to custom job board software as part of their web monetization strategy. At RealMatch, we offer the next generation in job board technology, helping publishers remain agile while bolstering revenue development and improving their levels of quality website traffic.
Photo Credits: Naypong / freedigitalphotos.net, jannoon028 / freedigitalphotos.net