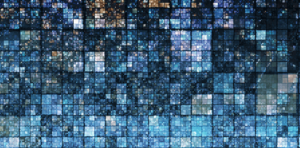 You might not think that "old school" media companies like The New York Times would take advantage a hi-tech concept like "big data." In fact, they do.
Some of the biggest names in traditional media are using data and analytics to perform some state-of-the-art number crunching. The results have been impressive. The companies are earning additional revenue and broadening their readership.
SEE ALSO: What Information Should Your Analytics Reveal (and What Should You Do With It)?
Here are 4 media companies that are using big data to keep growing.
1. Hearst Magazines
Hearst boasts of 20 separate titles, including magazines like Esquire and Cosmopolitan. The company has hired eight experts who know how to squeeze years' worth of subscription offers into months. John Loughlin, Hearst Executive Vice President and General Manager, calls this effort "research on steroids."
What does the company get out of it? Information like knowing that a particular title will result in more than 100,000 subscriptions. The analytics team can also identify people who are most likely to give a magazine subscription as a gift. All of this number crunching is not in vain. Subscription marketing has yielded more revenue even though newsstand sales have dipped.
2. Meredith Corporation
Meredith Corporation publishes magazines like Better Homes and Gardens and Parenting. For each of the company's 115 million customers, it has collected an average of 800 different pieces of data. That's double the amount of data points collected for customers just 5 years ago.
Now, Meredith is able to engage in more effective target marketing. As an example, the company identifies people who are likely to subscribe online. A promotion is crafted that reaches them with a marketing message that leads them to an online order form. Meredith also uses this technique to upsell other products.
The company also has analysts that crunch data points to determine when someone might prefer a different magazine within its portfolio of offerings. For example, a subscriber to American Baby might like to move on to Family Circle when her youngest child is no longer a baby.
3. The Financial Times
The Financial Times employees no less than 30 analysts who crunch numbers provided by big data. Within that group of analysts, there is a team that has the sole responsibility of managing subscription campaigns. The team also sends emails detailing product benefits to existing subscribers who have stopped using the site recently. Thanks to their efforts, digital subscriptions have increased 31% and total circulation increased 8% just last year.
4. The New York Times
The Times launched a paywall in 2011. People who wished to read the articles from that publication were required to not only pay, but also provide information about themselves.
Needless to say, the folks at the Times are using that information to identify how the most loyal customers use the site. "We look at as many variables as possible and then use the right math to let data tell us what features are predictive and what'll make people likely to leave versus stick around," says chief data scientist Chris Wiggins.
Thanks to the paywall, reader revenue from the Times has, for the first time, surpassed advertising revenue.
It's not likely that the big data concept is going away any time soon. Instead, companies will store that data and hire the best of the best to parse the information in such a way as to provide actionable market information.