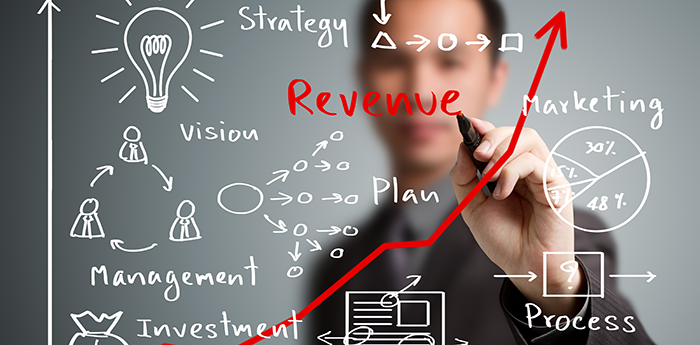 Almost every media entity you talk to these days is experiencing lower budgets, fewer calls and loss of customers. 2013 was yet another year that we saw even more fragmentation in the channel choice for recruitment advertising, which left consumers with more options available than ever before. What can your sales teams do differently that will continue to keep you in the mix and improve your bottom line?
At MediaSales Plus, we create the opportunities that drive more sales and improve the economics of your business every chance we get. Why should today's results have to be any different than yesterdays? With an almost infinite number of channel choices, we as a recognized leader in our field can share what really works in gaining new advertisers. We train our sales team to qualify the customer, listen intently, and then focus on the media mix that will deliver the most favorable result.
Here are our Top 10 sales tips we hope will assist others in their Recruitment sales efforts:
1. Don't be a salesperson, be a media consultant. Remember the days when sales folks would ring your doorbell, and actually want to meet with you face-to-face and get to know you before providing a solution? We do the same – only through the telephone and email.
2. Don't forget your customers. If our sales team sells an advertising solution, we make it a priority to follow-up to learn how successful the solution was. Customer feedback then becomes a tool for future sales opportunities.
3. Work in a competitive team environment. Are you more successful on your own, or when you are driven to success by others surrounding you? We thought so. Our sales teams sit amongst their peers which organically produces friendly competition. This benefits not only the customer, but the sales team as well.
4. Training, training, training. When's the last time your sales team had a training session? Maybe a refresh of products, maybe a new look at the industry trends and uncovering the highest growth potential. Media Sales Plus rarely experiences a day without some sort of training or skill enhancement program being implemented. Drive the business, keep it fresh. Give your sales folks something new to get excited about!
5. Employ a multi-media approach. If the telephone does not seem to drive the results you are hoping for, make an email campaign a part of your business function. As many of you are likely experiencing, customers often respond better to email than a voicemail. Utilizing a multi-media approach brings our sales advisors the most success.
6. Share best practices. We all want to know what our peers are doing – what works, what doesn't, what is driving the most success. Our sales teams meet weekly to hold these conversations. It is one thing to have success, but when you share it with others and you see the revenue benefit… It's priceless.
7. Don't give up! One call, two calls, three, maybe four. One email, two emails, three, maybe four. The old marketing rule is this: "7 touches before a company becomes top of mind". Keep this in mind, and don't give up!
8. Learn the value statements. Knowing the products are one thing, knowing why a customer should choose them is another.
9. Use testimonials. How many conversations does your sales team have in a given month with Recruitment customers? Think there's an opportunity to request a testimonial from a happy advertiser who reaped success from the campaign you put together for them? You're right! Teach your sales folks how to ask for a testimonial, and use these statements in your marketing. It will bring a new meaning to "monkey see, monkey do" and drive more interest in your products.
10. Last but not least, take care of your sales folks. Keep it fun! We constantly drive sales through contests, gift cards, seasonal prizes, etc. We wouldn't be here if it weren't for our sales teams – keep them happy!
This was a guest blog post from Debra Chase, Director of Client Partnerships at MediaSales Plus. For more information on Media Sales Plus, Inc., visit www.mediasalesplus.com, or call 716.250.6892.