Every website owner has to think about the future of web content, including the best ways to present that content, deliver it to consumers, and monetize audiences.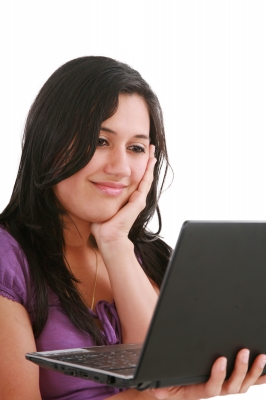 You have probably occasionally found yourself on a website from the 1990s with its animated smiley faces, insanely saturated colors, and nausea-inducing flash banners and wondered how such sites were ever considered cutting edge. Twenty years from now, we may look back on today's popular sites and wonder the same thing. But while design will change, one thing that will not change is the need for high quality content. With people using the web in almost every area of their lives, they simply don't have the time for bad content. With this in mind, here is what three web industry titans have to say on the future of web content.
David Nueschler, VP for Enterprise Technology, Adobe
The three words David Nueschler, Adobe's Vice President for Technology, wants you to bear in mind are mobile, cloud, and social. As increasing numbers of people consume content on mobile devices, people are less likely to read even high quality content if it involves pinching, zooming, and waiting. Responsive web design helps companies present content to users in immediately usable form, regardless of their device. As for the cloud, businesses will become more dependent as they move on-site legacy applications into the cloud, and this could free up resources that can be redirected toward production of high quality content. Finally, social media isn't going away, and the data that can be gathered from social media analytics should help companies respond to web visitors more effectively. The companies that don't take the time to find out what website and social media visitors want and respond to it are the ones that will be left behind.
Marissa Mayer, CEO Yahoo
For Yahoo CEO Marissa Mayer, the future of web content is all about personalization. At the World Economic Forum in Davos, Switzerland last winter, Mayer envisioned taking individual user data and using it to create individual "interest graphs" to show what people have in common with the aim of creating a personalized internet experience. She also spoke about the importance of responsive web design, stating that content like news, sports scores, photos, and news stories should be readily available regardless of what type of device a person is using to view the content. "We think about how do we take the Internet and order it for you," she said. Mayer also believes that the personalized internet experience will allow better ad targeting and value-added advertising placement that users will find more beneficial and less intrusive.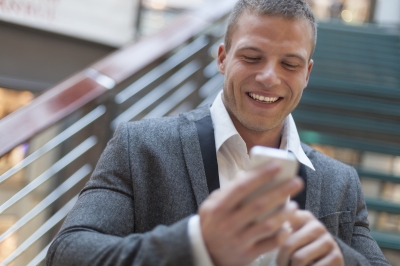 Chuck Longanecker, Founder Digital-Telepathy
Digital-Telepathy founder Chuck Longanecker believes that visual storytelling will become a strong trend in 2013 and beyond because applications like Facebook, Pinterest, and Instagram are forcing brands to give consumers the visual content they demand. He calls this emerging era the "beautification of the web." In other words, it won't be enough for content to be valuable. It must also be a part of an overall high quality design, whether for use on a laptop, tablet, or phone. According to Longanecker, Google and Facebook are not only buying technology, but also hiring designers who know how to create visually memorable experiences. The desktop navigation schemes of a decade ago are no longer good enough. New designs must include better interactivity, and they must make ease of use a top priority.
The need for high quality content is as strong as ever. However, to be ready for the future needs of an increasingly mobile population, publishers must make their content available to users whatever type of device they use. Audience engagement, development, and monetization depend on delivering content that is not only useful, but that is also presented in such a way that it's beautiful, simple to navigate, and personalized. Without strong content and strong design, developing your site's community will be far more challenging, if not impossible, as users demand better content and a better user experience on any device.
Photo Credits: David Castillo Dominici / freedigitalphotos.net, adamr / freedigitalphotos.net