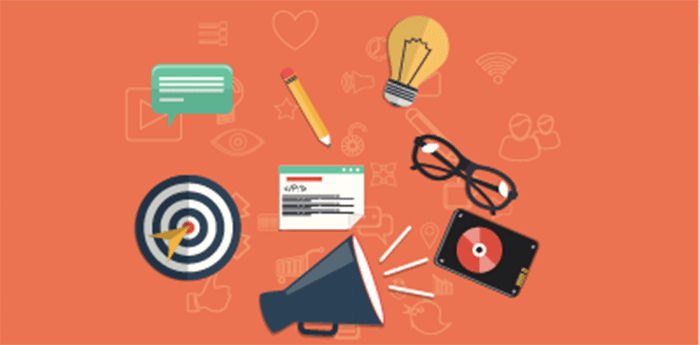 If you want to build an audience and grow traffic for your site, it's important to establish credibility by offering complete and accurate information about whatever product or service you're trying to sell.
And this starts with basic details.
Vinny La Barbera, founder and CEO of Internet marketing firm ImFORZA.com, says that one of the most common mistake he notices on sites that focus on listings is sloppy data entry.
"The problem with this is that most people, especially when they're managing multiple pieces of data (i.e. listings), tend to overlook the importance of attention to detail," he says. "For example, we work with a lot of real estate agents and brokers that rely on their listings to get them business. To this day we continue to see agents put their listings on the MLS with terrible images, uninteresting descriptions and missing property details–all things that might make a prospective buyer skip the property."
The lesson for those managing sites that offer listings, whether it's real estate or jobs, is to make sure visitors will find all the information they're looking for in an attractive, easy-to-navigate manner.
SEE ALSO: 10 Content Marketing Mistakes
We recently checked in with Vinny to get his advice on building quality sites and finding an audience. Here's what he had to say:
Tell us the story behind imFORZA. How did your business get its start?
imFORZA originally started as an Internet marketing division I created within a local web design company. In 2010 I acquired the division from the company and spun it off as its own entity. The original goal, and our continued goal, is to provide businesses – large or small – with online marketing strategies that actually help them grow.
What does the name imFORZA mean?
imFORZA stands for Internet Marketing (im) Force / Strength (FORZA).
What services do you offer?
imFORZA offers everything from web design and development to search engine optimization, social media and paid search marketing. Ultimately, we see ourselves as a complete alternative to hiring a whole digital marketing team to work in-house. Our clients have found that this option saves them thousands of dollars in extra overhead for hiring and training new employees.
What sets your business apart from other Internet marketing firms?
There are many companies like ours and many more pop up each day. We also compete with thousands of freelancers and outsource options of companies and individuals overseas. What sets us apart though is that we pride ourselves on customer service first and foremost. If our customers get the education, attention, responsiveness, transparency and results that they are paying for, then it becomes very difficult for them to find that anywhere else. Providing great experiences is our first priority.
Our site, RealMatch.com, specializes in recruitment advertising. What experience does imFORZA have with this type of website?
We haven't had the opportunity to work with many websites looking to market/advertise recruiting positions and resources, but it certainly doesn't fall outside of how we can help these types of businesses. Online marketing is really just about clearly communicating a brand's message while being a unique, genuine resource to its prospects and customers. If a recruitment advertising business has a message of helping businesses properly promote their services and resources, then our focus would be on understanding their audience, crafting the right messaging and strategizing on how and where to best extend that message.
What do you think are best practices for these types of sites?
Some best practices that we find ourselves repeating over and over to clients is put great data/content in and the end result (i.e. property listing or job listing) will be an incredibly enticing/interesting listing that will capture more inquiries than not. First impression is everything, especially on the web as there is often no other frame of reference.
What's one thing every business owner should do to effectively market their site?
Truly understand your audience before spending any time or money on marketing. We see so many businesses waste valuable time and money on marketing when they don't really know who they're targeting or why. Answering this important question, along with some other vital business questions, usually means the difference between a positive ROI and a lot of wasted marketing dollars.
What predictions or trends do you think will be hitting the online marketing world in 2014?
I am always so bad at these predictions primarily because I am not a fan of reading them or following them. I prefer to stay on a path of what is actually timeless and useful (i.e. providing information that people actually care about/need or focusing on providing such unforgettable customer service that people want to tell their friends about it). This prevents us from chasing different tactics or wasting R&D on what may happen.
That said, if I had to predict something it would be that Google will continue to get better at preventing companies and marketers from gaming their search results. As long as they're the No. 1 search resource, their focus will be on keeping users as users and for as long as possible. The only way they can do this is if their users have a positive experience using their products. Anything less may give them the urge to try something else.