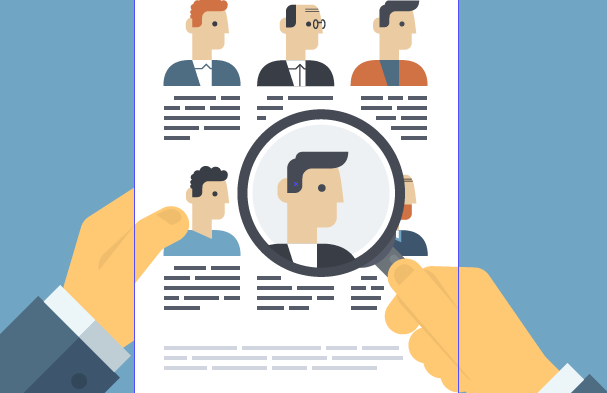 Can there really be too much of a good thing? Sounds crazy, but it's true, especially when it comes to job board applicants. Job boards can draw in numerous applicants, making a company's job of sifting through qualified candidates more difficult. So what happens when job boards work too well?
A Flood of Applicants
Job boards provide career-seeking individuals with an easy, free way to get their resumes out to several employers at once. This means there is no limit to number of people who can apply to a specific job. According to Thinkable.com, two-thirds of the Americans looking for work are using job boards.
Employers often find themselves bombarded with resumes, which sounds great right? Not really. Many times the majority of applicants do not have the background, qualifications or skills for the job posted.
This happens because many people looking for work will post their resume or CV to numerous ads just to see what sticks. This leaves employers and job recruiters to sift through a seemingly endless mound of applicants searching for the perfect match. No one wants to do that.
The Resume Black Hole
A flood of resumes and CVs for one position often sends some qualified candidates into the resume black hole. Job recruiters do not have enough time in a day to go through, review and respond to each applicant that takes the time to post their resume or CV. This is a waste of time for the job seekers and the employers.
The person waiting for a response on a job never sees it, and even if that person is qualified, the black hole swallows them up, so the employer never sees the resume.
Making the Perfect Match
How can employers and the right candidates make a connection? A short list is key, and this requires a well-designed job board that can filter applicants and create a qualified list for a specific job. This ensures the employer or job recruiters will most likely receive a manageable list of qualified applicants from which to choose.
This is good for job-seekers as well. They are less likely to be sucked into the black hole, so they get the response they are waiting for, and can look for other positions when necessary.
SEE ALSO: What 'Job Matching' Really Means
Filtering applicants' resumes and CVs allows employers to not only save time when choosing qualified individuals, but also allows them to interview and hire for current openings and keep resumes on file for future job openings.
Job boards provide employers a low-cost method of accessing thousands of applicants. They just need some fine tuning, so that the most qualified applicants get in the front of the line.
True job matching also automatically allows employers to receive qualified candidates right to their employer accounts, so that they can quickly review these candidates and make a hire sooner. RealMatch technology is the only true, real-time job matching technology on the market today.