Jeff Dickey-Chasins, widely referred to as The Job Board Doctor, recently wrote a helpful article for job boards of all sorts: Simplicity versus complexity – why the former is always better. We all know how tedious and time consuming the job search can be – but once we're on the other end, looking for the perfect match to fill an open position, we want to add a bunch of filters and qualifying questions to ensure we weed out the unqualified and get the best results. Does this really work?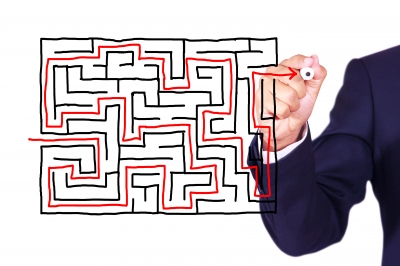 Simple always wins over complex, as Dickey-Chasins states:
Where can job boards reduce complexity and increase simplicity? (And how will they convince employers to go along?):

Search: I ask you – why must a job seeker know Boolean to get good results? And why must they type? Why can't they just submit their resume and have it turned into a search query?
Mobile: No, the job seeker does not want everything on the mobile site. Just the good stuff.
Apply: Maybe the job board has no control over the ATS, but it does have control over the application process for employers without ATSs. Keep it simple.
Register: If the job board wants candidates to register, then keep it simple – name and email. The rest of the info can come later.

Jeff Dickey-Chasins | TheJobBoardDoctor.com
According to Dickey-Chasins, some hurdles and qualifying questions are necessary… but there's always room to simplify: for the job seeker AND the employer alike.