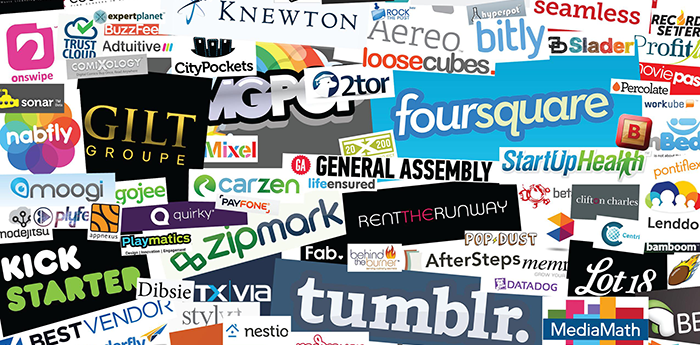 Established names in television, including MSNBC, NBC Universal, and CBS are entering into partnerships with promising internet startups. Is this merely a case of media company midlife crises causing these old-guard companies to buy the equivalent of a hot new sports car, or do these partnerships represent a smart new strategy to bring digital promise to a medium in need of new ideas?
Partnerships Between Television Brands and Internet Startups
In February, MSNBC announced a collaboration with Vocative, a startup digital media company "with a take-no-prisoners attitude toward newsgathering and storytelling." Vocative will initially produce news stories for "Ronan Farrow Daily" and msnbc.com. The stories are expected to cover a broader range of topics from around the world than people may expect from MSNBC. Vocative was chosen in part for its proprietary technology that analyzes parts of the internet that search engines don't reach to uncover stories that might otherwise not see daylight.
NBCUniversal wants its own stethoscope on the pulse of the mobile-first generation and recently bought a minority stake in NowThis News, a digital startup producing native news for mobile and social platforms. NowThis News delivers content via apps for iOS and Android plus the major social media platforms. Its primary content form is short news clips. NBCUniversal's plan is to produce video content in partnership with NowThis News, bubbling some of it up to various NBC News outlets, including Today.
And CBS ("Not Just for Old People Anymore") has teamed up with quiz and list factory BuzzFeed. BuzzFeed has wanted to team up with an established television presence, because production of broadcast-quality videos for growing its brand is one area in which the company is lacking. Recently, BuzzFeed agreed to let CBS This Morning (with an average viewer age of nearly 60) co-sponsor BuzzFeed Brews, a popular online political interview series. Here are three things these established television companies are learning from digital startups
1. Mobile Is the Key to Millennial Hearts and Minds
Established television brands know their audiences tend to be older, and they want to become more relevant to Millennials. This requires learning to speak their (digital) language by putting video online and making it available to mobile devices. The startups they're teaming up with aren't afraid of trying new things, whereas the established brands are more wary of fiddling with their formulas and potentially alienating current viewers. Another advantage of these partnerships is that if they don't go well, it's easier to cut ties with a collaborator than to root out a mistaken endeavor within their own brand.
2. Outsourcing to Digital Startups Isn't the Only Way to Do It
Not all big TV news brands are wooing digital startups. CNN, for example, has decided that they want to develop their own digital content, even though in-sourcing the technology could take far longer. Already, however, they produce original web series and 15-second daily Twitter videos. For CNN, it's about building up internal skills and resources and developing core competencies from within rather than taking on those of others.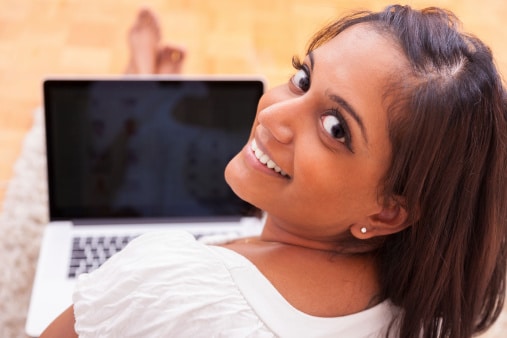 3. Startups Face Risks and Are Taking Steps to Mitigate Them
Digital startups have much to gain from partnerships with big media, but they also face risks. The biggest risk, perhaps, is being swallowed outright by a big media company and digested into nothingness. But these digital startups are smart, and are taking steps to avoid becoming just another snack for a digital-hungry media behemoth. For example, they may insist on holding onto proprietary technology rather than giving it up to their big media suitors. Done well, news outlets can hold onto traditional viewers and reach new ones through mobile, while startups can ride on the big guys' coattails for more visibility and market traction.
So, Does It Work?
These pairings are so new that nobody really knows how well they'll work. There can be unforeseen snags (like lackluster ratings for "Ronan Farrow Daily"), and it will take time for the analytics to be able to tell a comprehensive story. Meanwhile, however, things look good despite the lack of metrics. For example, YouTube views for Vocative have jumped nearly 900%since the partnership with MSNBC was announced, and visits to its website have increased too. How much of this attention is actually due to the MSNBC partnership, however, isn't yet clear.
Pew Research Center's Journalism Project annual report "The State of the News Media 2014" devotes a whole section to a sizeable shift of journalists from traditional media to native digital news at a range of content outlets, from small nonprofits to big commercial sites, and even outlets like BuzzFeed and Mashable that are moving into original news reporting. The digital news ecosystem may lack huge players like NBCUniversal, but those traditional media companies hope to gain big by joining forces with spirited digital startups.