If your news or local website has exclusive content, you need to get it onto multiple platforms efficiently in order to retain dominance of the story across the web. The multi-screen experience is the new normal, with one quarter of television viewers looking at complimentary content on a tablet, PC, or phone while watching something on television.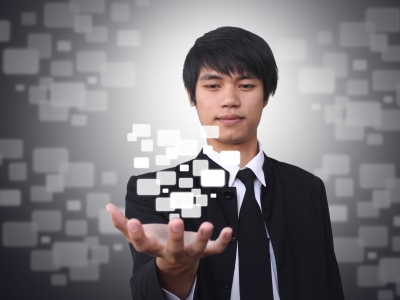 In 2012, Google, Sterling Brands, and Ipsos conducted a study titled The New Multiscreen World: Understanding Cross-Platform Consumer Behavior. They found that 90% of all media interactions were screen-based, and that on average, a person spends 4.4 hours per day of leisure time in front of screens. The time spent per interaction varied depending on the device:
Smartphone: 17 minutes
Tablet: 30 minutes
PC or laptop: 39 minutes
TV: 43 minutes
Clearly, creating content solely for your website isn't enough anymore.
SEE ALSO: How to Build Your Content Across Platforms
Creating Efficiencies in Cross-Platform Publishing
As always, content rules, but "content" isn't a singular thing today. While it is story-centric, it shouldn't be built for just one platform, but with distribution to multiple platforms in mind. When you want your content to dominate multiple platforms, you have to consider how each platform is used throughout the day in order to tailor your content properly. Content management, rather than content publishing, is the key driver in the multi-screen world, because it can improve efficiency, consistency of quality, and reliability.
But there's more still: you also need to make use of the metrics you receive from various platforms in order to fine tune your cross-platform strategy and increase return on investment. Doing all this, and doing it quickly, requires automated delivery and distribution, plus elimination of as many clunky, error-prone manual steps as possible.
The COPE Strategy
The "create once, publish everywhere" (COPE) strategy was made prominent in 2013 by National Public Radio. This approach consists of structured content that can be shared and used across numerous platforms, automating many tasks and automatically presenting the latest content. For example, say you publish content about an event your organization is involved with. The COPE approach lets the information be displayed via news feed, published to a calendar of events, or even aggregated with other related events, with a longer description published to your regular website.
With proper content management for cross-platform publishing, search engines are able to provide better content snippets in their results, aiding your search engine optimization (SEO) methods. The great strength of the COPE method is that it can produce greater growth with fewer resources.
Content Management System vs Web Publishing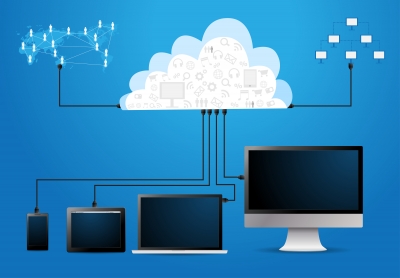 Whether you implement a full-on COPE approach or not, your key to getting content swiftly published across platforms is choosing a content management system (CMS) over a web publishing tool. The CMS collects relevant data in order to present your content on any platform at any time. The traditional web publishing tool, by contrast, is expressly for publishing to web pages.
In a cross-platform publishing environment, content should be stored in a modular manner, with discrete objects (content text, tags, metadata) stored in discrete locations. Your application programming interface (API) should be able to distribute content in a platform-specific manner across the platforms you want to cover. Presentation of content on different platforms should be done with templates that can selectively grab information as needed for each platform.
Using Technology to Target Content to the Platform
Your API may include a number of fields in a database associated with each piece of content to cover the various character limits and other peculiarities of different platforms. Your design teams may, for example, create multiple image versions to meet the needs of blogs, apps, mobile, and print.
In a multi-platform environment, your audience development and revenue development methods need to be nimble enough to work on multiple platforms as well. RealMatch provides recruitment advertising solutions for digital publishers and media companies that are mobile-friendly, include great features like real time job alerts and one-click application, with a system that represents a great opportunity for developing this income stream. RealMatch invites you to check out our custom job board solutions.
Photo Credits: chanpipat/freedigitalphotos.nfreedigitalphotos.net, jannoon028/freedigitalphotos.net