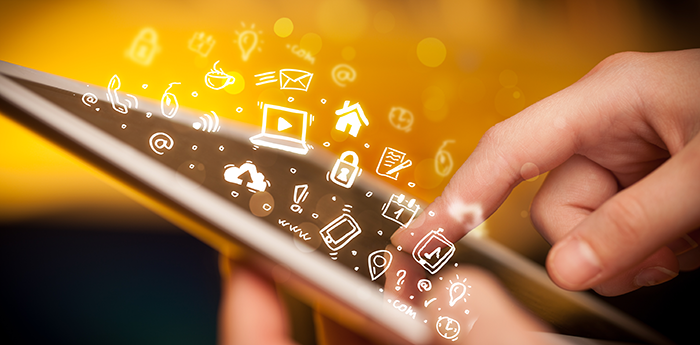 It's hard to believe that just a few years ago the mobile advertising sector basically didn't exist. Today, mobile is the ad industry's primary focus, and B2B advertising won't be left behind. B2B publishers are adapting to the mobile trend by ensuring websites are mobile-optimized so they can take advantage of the monetization opportunities mobile provides.
Advertising for publishers now means adjusting spending by allocating more ad dollars to mobile as the dollars flow to where the consumer impressions are. Some sources, like ComScore, say that half or more online access comes from mobile devices now, and mobile ad spending is expected to rise by $5 billion in 2014.
Trends in Mobile Ad Spending
Last December, American Business Media (ABM) released a report that included some very interesting statistics on digital advertising for publishers. Digital advertising rose by 24.8% in the first two quarters of 2013, and mobile ad revenues rose an astonishing 145% during that time period. When you compare the second quarter of 2013 to the second quarter of 2012, mobile advertising rose a whopping 149%. The reason for this shift is simple: mobile saturation is continuing apace, and advertising for publishers are funneling ad dollars to mobile, even if it's at the expense of other media like print, display, and television.
The Types of Mobile Ads Are Rapidly Changing
Mobile banner ads are becoming less popular and are expected to continue to fall out of favor in 2014 as advertisers are realizing that the tiny screens on smartphones aren't ideal for banner advertising. Advertising for publishers works better with mobile's innovative rich media formats, which look and feel different from standard ad formats. New formats are continuing to be developed for mobile, potentially offering advertisers fresh options over the coming months. One example is mobile video players with sharing and engagement made easy so as to embrace the inherently sociable nature of mobile.
Tailoring Video Ads to the Medium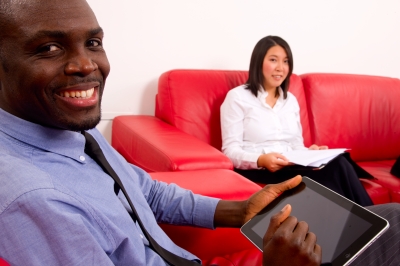 Consumers use their different devices for different purposes throughout the day. Generally, desktops and laptops are considered "work" machines, while phones (and increasingly smart watches and Google Glass) are used to share and source information. Tablets lend themselves to checking emails, reading news, and accessing entertainment. Advertising for publishers will have to tailor ads depending on the device. Smartphone video ads are expected to become shorter due to the shorter "dwell times" of smartphones. Tablets, on the other hand, are used for long form video more, so ads for tablets may be 15 seconds long, compared to 5 to 10 seconds for smartphone ads. Desktop and laptop ads may still be 30 seconds long or longer.
Big Data Could Be a Key to Effective Mobile Advertising
The always-connected consumer places new demands on advertisers, but big data is helping advertisers learn more about consumers. As consumers expect immediacy and relevance from the ads they see, advertisers will have to learn how to respond to customer interest with relevant offers and ad experiences. Big data is expected to be critical in helping advertisers optimize how advertising communication reaches consumers. Advertisers are busy learning how to use big data to optimize ads and make sure they show up on the right device at the right time.
Mobile B2B advertising for publishers is on the rise as the building blocks of effective mobile advertising are finally being wrangled into place. 2014 is expected to be the year when mobile advertising for publishers really comes into its own as a strategic marketing channel. Mobile is continuing to evolve rapidly, and is offering an increasing number of exciting advertising options. Improvements in Wi-Fi, mobile networks, and broadband speeds will help brands and advertisers finally crack the mobile ad market. The main question concerning mobile advertising is no longer about what mobile advertising is, but how to do it effectively, and advertisers and publishers do not want to be left out.
RealMatch offers recruitment advertising solutions for digital publishers and media companies that are already mobile-optimized and ready to help you reach the increasing number of mobile content consumers.
Photo Credits: Witthaya Phonsawat / freedigitalphotos.net, Ambro / freedigitalphotos.net