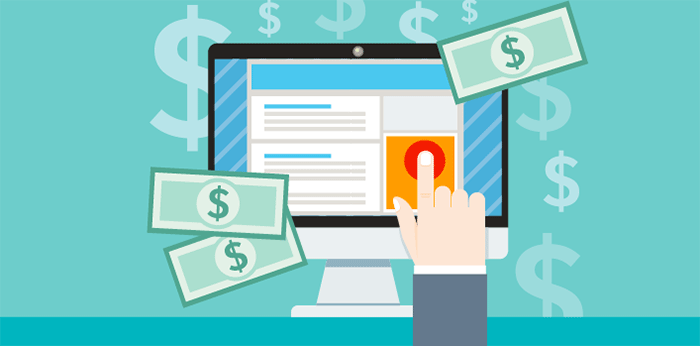 When most people think of monetizing a website, the first thing that comes to mind is traditional advertising. And while it's true that advertising can be a great way to make money from your website, it often comes along with a variety of drawbacks that might even turn site visitors away. Ads that take up too much space, ads that are distracting, or simply too many ads on a page can lead site visitors to click away for good. Thankfully, there are a number of ways to monetize your site that don't include advertising, such as:
SEE ALSO: Infographic: How to Monetize Your Website
Offer Subscription-Based Services
One of the easiest ways to monetize your site is to offer subscription-based services. Using this model, all you have to do is get a subscription service set up, and from there, simply provide content that can be automatically accessed by subscribers. In order to make this work in the most effective manner possible, think about providing some of the content for free to entice visitors to subscribe, or at the very least, have a free section on your website that shows what subscribers receive when they sign up. For example, if you're offering an eBook subscription service, provide the first few pages of the books being offered, then offer visitors the entirety of the books when they subscribe.
Sell Merchandise
The content that you offer doesn't have to stay in the digital realm. Consider adding an online store to your site that sells digital and physical merchandise. Using the above example again, if you produce ebooks, offer to sell them on an individual basis through your store. Likewise, you could add company merchandise, such as hats and shirts, to allow customers to show off their loyalty to your brand.
Provide Paid Expert Events
Another way to monetize your site is to offer paid events featuring experts in the industry you serve. An example of this may be where your publishing company brings in an industry expert or an author to speak about a certain topic or theme. This event can be hosted in person, across the Internet, or a combination of both, and only people who pay for the event can attend or have access. Keep in mind, however, that using this method can be tricky if you're paying the speaker and not enough people purchase access to the event. Plan ahead to avoid mishaps, and make sure you get everything in writing regarding the terms of the speaker's fees.
Use Affiliate Marketing
Affiliate marketing involves placing links to third-party vendors on your site, and you receive money if a customer makes a purchase from the vendor through that specific link. This method of monetizing your site can be complex as it drives traffic away from your site. Basically, you will not want to use affiliate marketing if your site sells similar items compared to those being displayed through affiliate links. Also, because affiliate marketing is very similar to traditional advertising, it can come with the same hindrances mentioned above. Use affiliate links with care.