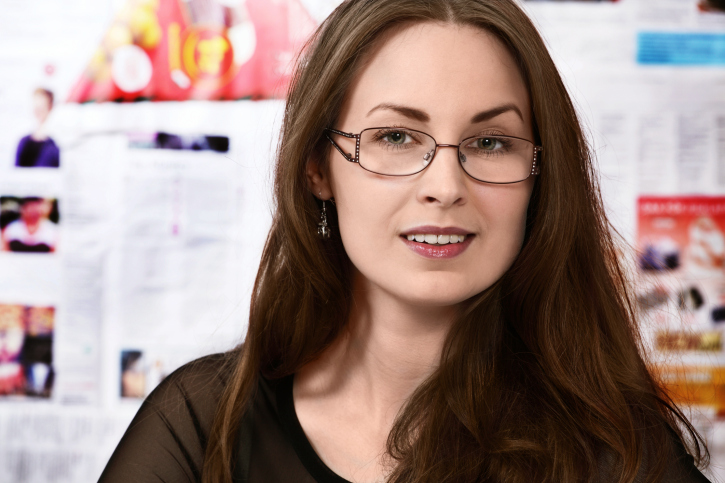 Your business is more than a building or website, and it's more than upper-tier management. Your people – your journalists and site writers – are the lifeblood of the business, and each person has something unique to offer.
Where some executives might strive to unify the company with a single branded image, others let employees show their true colors and personality on social media. It's not the way of the future, it's the way of the "now." Approachable employees make approachable businesses, and that's a win-win all the way around.
Embrace the Change
SmallBizTrends blogger, Reiva Lesonsky, tells American Express Open Forum that employers shouldn't consider banning employees from using social media at work.
Don't expect to ban employees from using social media at work-it's simply not realistic and will cause resentment (and employees are likely to do it anyway behind your back). Instead, take a positive tack by creating a policy that focuses on what employees can do, not what they can't. The goal is not to stifle free expression, but to make sure employees understand what is and isn't appropriate to say or share, both online and off."
If your business is serious and you can't risk less-than-professional representation from employees, say so. But lively employee interaction with friends and the public might cultivate an approachable persona for employees, which parlays into a more approachable company.
New York Times Employees Use a Bad Situation for Good
When employees have freedom to be themselves while representing the company, good things can happen. On August 14, 2013, the New York Times website experienced a total site outage. This situation might have created bad blood between the Times and its readership, but clever updates made the best of the bad situation. Instead of putting off readers, the audience was engaged.
Michael Roston, Staff editor, social media, at the Times tweeted this (among other updates) during the outage: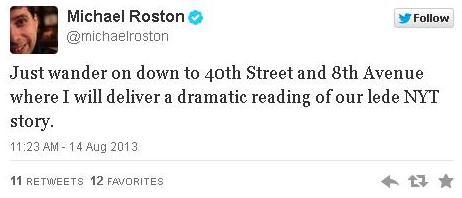 Times columnist Ross Douthat also kept readers engaged:

Instead of the public being removed from this unpleasant situation, employees drew them in with self-effacing humor, which is almost universally appealing.
A Too-Rigid Policy Misses the Benefit of Employee Freedom
A social media policy is certainly important, but think twice before making the rules too rigid. If you merely tolerate rather than embrace employees on social media, you're missing much of the benefit. If employee complaints are a problem, the real problem might not be social media freedom.
Lucid Marketing's Kim Phillips thinks the way employees represent their company is usually spot on. Surprisingly, customers often feel the same way about a company as the employees do.
Don't give them so much to complain about. If you treat your employees well, it's unlikely they will be griping on social media or anywhere else."
Recognize Employees as Social Media and Business Assets
Many businesses are missing the boat by treating social media as a risk instead of the brand builder that it is. You might have a company Facebook and Twitter account, but how do they represent the brand of the company? If social media is held tightly in the grips of one person or department, it might not build the brand at all.
When employees have social media freedom, they become brand ambassadors. Maybe this is a scary idea, but it shouldn't be. Social Media Explorer's Clayburn Griffin calls employees the biggest missed opportunity in social media, and offers this advice:
Fostering a social media friendly workplace will encourage employees to participate in the conversation happening online in their professional capacity. Doing so will not only extend the brand's reach, but also contribute to the development of employees."
Griffin goes on to recommend a reverse mentoring for people within the company who might not be comfortable with social media. Pairing company veterans with social media savvy junior employees helps both sides learn and grow, and the company ultimately benefits.
This is the era of personal brands. Journalists and site writers understand how branding can benefit their careers. When branding is nurtured and encouraged, everyone wins.