Whatever your reason for blogging, your top priority should be producing regular, high quality content. If you don't do this, monetization won't work. Before you try to monetize your blog, make sure your writing, photography, and social media engagement is solid, and make sure you're happy with your blogging platform.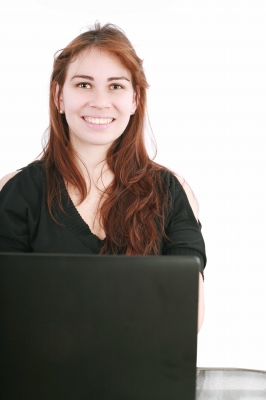 Invest the time you need to for ensuring you have a clean design with easy navigation, and are confident you can continue with steady, high quality content. Once you have good traffic, monetization is how you leverage your traffic and take your blog into the world of revenue generation. Here are 6 effective ways to monetize blog content.
1. e-Commerce
Selling your own products or services relevant to your blog is one of the most straightforward ways of monetizing blog posts. If you're a designer with a blog dedicated to sewing or tailoring, consider selling some of your designs on your site. If your site is dedicated to a particular skill set, like public speaking or playing an instrument, you could sell professionally produced video lessons. How-to blogs can sell illustrated e-books dedicated to specific techniques.
2. Affiliate Marketing
Affiliate programs, also known as associate programs, let you contract directly with companies that pay you when people make purchases through links on your site. Amazon has a very popular affiliate program, and it's useful to a range of blogs because they sell so many different things. Bed Bath & Beyond, Sur la Table, and other major retailers like Home Depot also have affiliate programs. An advantage of affiliate marketing over network ads is that you have more control over the products advertised on your blog.
SEE ALSO: Infographic: How to Monetize Your Website
3. Advertising
Google Adsense is often the first way people monetize blog content because it's free and very simple to set up. However, it takes a lot of clicks (and often a lot of time) to earn decent money from Adsense. You can, of course, sell ads directly, which takes more effort, but gives you more control over what's advertised on your site. Blog posts tend to have very specific topics, and if you present ads closely related to those topics, you'll get healthier advertising revenue.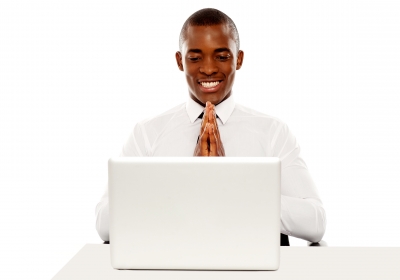 4. Premium Memberships or Subscriptions
Making an enticing amount of content free but also offering "freemium" content or subscriptions for the better stuff can develop into a good income stream, as long as you deliver paid content that's worth the price and work diligently toward audience development. Behind your blog's paywall, you could offer anything from high quality training videos to software tools to games. You can charge for pure content, as long as it's compelling enough and of high enough quality, but this can be challenging for the individual blogger without name recognition.
5. Speaking Engagements
Once you have taken the time to build your blog's brand and to be recognized as an expert in your niche, you can turn your expertise into paid speaking gigs. This isn't for everyone, and it takes a lot of work. To continue to get engagements, you really have to deliver, but when done well, it not only proves a great way to indirectly monetize blog content, but can also turn into a great traffic development tool. This article by Kristie Rimmele has some tips for getting started.
6. Job Boards
If your blog addresses a clearly defined niche, a custom job board can be a terrific revenue stream. Employers want to list on job boards that reach the people they want to hire. Suppose you write a popular blog on gourmet cooking. A job board that caters to culinary professionals may be a good opportunity for you to monetize blog content. Choose a job board partner with broad reach and the features employers and job seekers want, like mobile-friendliness and an easy resume uploading process.
There are nearly endless possibilities for you to monetize blog content – some of them more reputable and reasonable than others. People won't put up with cheesy revenue generation schemes and blogs that are obviously only there as a moneymaking vehicle. Remember that the blog comes first, with engaging, high quality content that's regularly and frequently updated. Build your audience first, choose your monetization methods carefully, and you too can generate income from blogging.
Photo Credits: David Castillo Dominici / freedigitalphotos.net, stockimages / freedigitalphotos.net