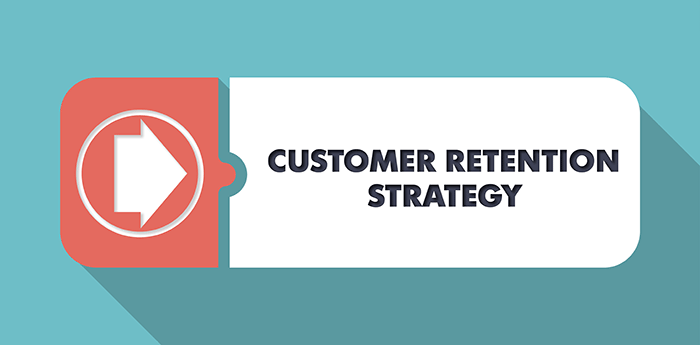 Retaining advertising clients is something that is almost frowned upon by traditional advertising sales managers. With the "most new client" contests and the praise heaped upon sales representatives who "open those new doors to opportunity," newspaper managers often forget that retaining clients is actually the smartest way to do business.

These days, the Internet threatens the newspaper industry in a way that the newspaper world has never seen before. Many newspaper organizations are adapting well to the new digital media and making progress in retaining readers. But holding onto readers is almost pointless without a steady stream of advertising revenue. That is why newspaper managers need to understand that client retention is king and keeping that steady flow if revenue is what will keep their newspaper in business.
Retaining Clients Is Cheaper Than Finding New Ones
In the newspaper advertising world, reeling in a new client takes a great deal of effort. There are sales meetings with the new client and there may even be the lunch meeting at an expensive restaurant. When it is all said and done, the process of bringing in a new client can often be five-times more expensive than simply managing the clients you already have.
SEE ALSO: 5 Ways to Find New Advertisers for Your Trade Publication

This is not to say that you should shift away from bringing in new clients in lieu of managing existing ones. But when you are spending $5 to bring in a new client versus $1 to maintain an existing client, then it becomes a very smart decision to focus on what you have while trying to bring in new revenue.

Satisfied Clients Lead To Hot Referrals

Every day, newspaper advertising sales professionals deal with the task of trying to turn cold leads into hot ones. They work away on lists that were paid for by the newspaper and they check out the latest information to see what companies may want to put their message in print. In the meantime, a source of hot leads is going untapped and disregarded.

Part of client retention is keeping in touch with clients and gauging their needs. During this process, you can also start to pullreferrals from your existing clients and those referrals become hot leads. In this way, working with your existing clients actually increases revenue at a pace that is much faster than if your sales professionals were working with cold leads.

Long-Term Clients Offer Better Value
Let's go back to the idea that retaining clients is cheaper than bringing new ones. In the newspaper advertising world, we see seven out of 10 clients in the smaller markets spend less than $1,000 per year on advertising product. Anyone who runs a newspaper knows that it is hard to keep a newspaper operating with numbers like that. This is why that other 30 percent of customers, the ones who spend regularly with your newspaper, are so valuable now and years down the road.

Long-term clients spend more money and cost you less in administrative costs. That means that the more advertising revenue you can get from your repeat clients, the more profit your newspaper will see. In the long run, client retention means getting a better return on your sales investment and a better value for your paper.

The newspaper world is constantly changing, but one thing that never changes is the need for revenue. If you really want to make your newspaper successful, then focus a good portion of your sales efforts on maximizing your existing clients. When you learn the benefits of client retention, then you will be able to generate those valuable profits for your business.